Thomas Valentini Skanners told about the origins and the sound of the band and also about the upcoming tour
Notice
: Undefined index: wrap_width in
/myarea/web/mesmika/public_html/templates/boxed/content/default_item.tpl.php
on line
49
>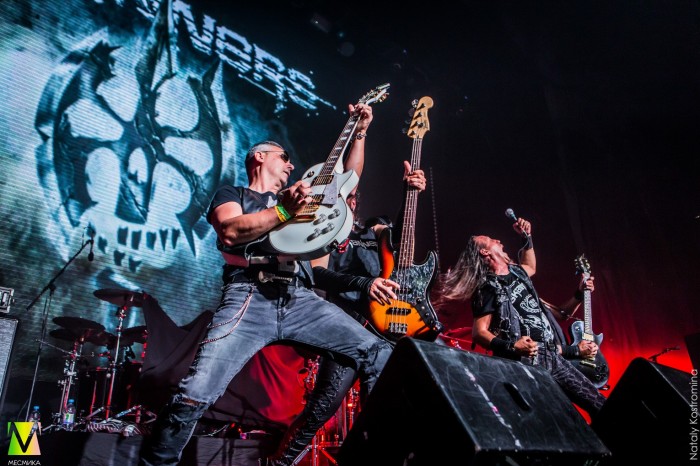 Notice
: Undefined index: wrap_width in
/myarea/web/mesmika/public_html/templates/boxed/content/default_item.tpl.php
on line
49
>
Photo source:
Natalia Kostromina // MESIKA
What brought you into the world of music?
- I think the passion for music in the shower, especially heavy metal. Of course, we were influenced by many of the legends of heavy metal, the rest is just passion for music.
Skanners was the result of a friendship between two veterans of the group, Claudio (frontman) and Fabio Tenca (solo guitar), which has lasted since 1982
Any Hobbies besides music do you have?
Movies and sports, especially hockey, football and Cycling.
You for consistency in the work or believe that the style of the musician would need to change?
- Style / genre of the group is characterized by specific components. Skanners the sound always remains the same, but each album has its own nuances, determined by time and by each individual component.
Tell us what the most memorable tour of Russia?
- Definitely, last year's performances with Doro in Moscow and St. Petersburg. And another great audience and great impact of the Russian fans.
As the situation in the world in connection with the coronavirus changed your life?
We are sitting at home with no one to contact. Perhaps it will help us to reflect on his future and try to improve it.
COVID 19 swept the whole world, and of course it will do great damage and the entertainment industry. But we never lose heart, and hope to see you in Russia in September 2020. Soon will please you with the news!