Lovely Laura and DJ Ben Santiago: we are simply everything that we think will work all the better
Notice
: Undefined index: wrap_width in
/myarea/web/mesmika/public_html/templates/boxed/content/default_item.tpl.php
on line
49
>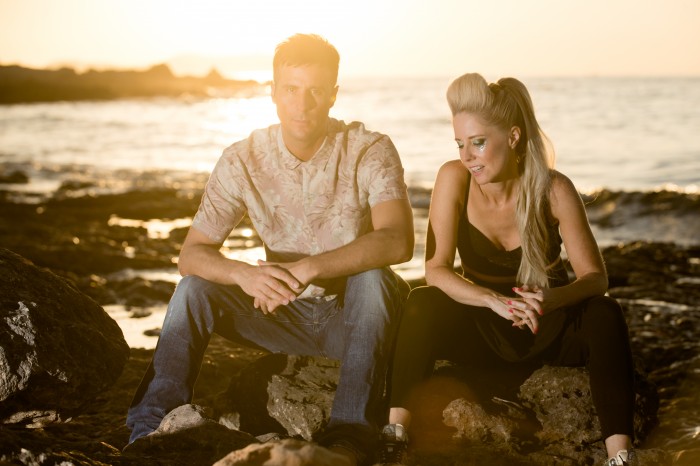 Notice
: Undefined index: wrap_width in
/myarea/web/mesmika/public_html/templates/boxed/content/default_item.tpl.php
on line
49
>
Photo source:
courtesy of the artists
Internet sensation the Lovely Laura and Ben Santiago is a prolific DJ from Ibiza, has advanced rapidly and have become one of the most revered and dynamic duos in the dance music industry. They are residents of the biggest club brands and streams them alloy an energetic and exciting tracks of the saxophone proved to be an irresistible combination.
How did you meet and decide to play together?
LAURA: Ben lived and worked in Ibiza as a DJ, and there turned out that my work/vacation came to the end. In the end, our paths crossed, we fell in love, and the rest is history!
BEN: it happened very organically. In short, we met in Ibiza, fell in love, and then we eventually started working together here and there. Over time it became more and more regular until, in the end, we just don't become a Duo. If there were some external circumstances, I would have called it fate!
You have an impressive list of clubs in which you have performed around the world. Which club was the most memorable for you and which one you would like to return again and again?
BEN: For me it will probably be Rcena Ibiza. I played there many times, and I don't think will ever get tired of it, because the audience is very lovely and this place is truly magical.
LAURA: My best memories of the club Rasuna Ibiza. We had a weekly residence there in 2009, and each week would bring the best club audience. The sound system also was incredible!
In which country you've never been, but would like to visit?
LAURA: We still have to go to the Galapagos Islands for our honeymoon - not sure if there would ever be time for that! I'm also intrigued by New Zealand and Australia.
BEN: I would like to go to Africa and take a Safari and the Galapagos Islands are also one of the first in our list.
How do you distribute the roles in the Duo?
BEN: I don't think we have really some kind of roles! We both work together on everything, it seems, works best. Team work is a dream job, as they say ...
LAURA: I totally agree with Ben. We work well together with almost everyone. We also respect each other, which is very important.
(Question from Laura) When you posted your first video with the sax on Facebook? Did you expect such great success?
LAURA: I'm on Facebook since 2009. I think that's why I could upload a random picture or video here and there, but I really wasn't expecting much. For me it was just a tool for my upcoming gigs and to communicate with fans, but social media has evolved so much since then! I am really grateful to our fans, as these videos where I play, has been downloaded for them, and eventually they went viral.
(Question For Ben). On 30 August you wrote on your Facebook "goodbye Facebook, Hello Instagram ....". Why did you not use Facebook?
BEN: Because I don't like Facebook. I've reached the point that the more time I spend on it, the more I didn't like it, and the more time I spend on Instagram, the more I liked it. This post was my way to tell people not to expect me any updates on Facebook, and see them in Instagram
You feel that they are legends?
LAURA: Definitely no!
BEN: not in the slightest.
Have you ever been to Russia? What do you know about Russian EDM scene?
BEN: I've never been, but I know that Laura was ...
LAURA: I played there a couple of times in the past, but many years ago. I've never played there with Ben, so it would be a real pleasure to play our set ever!
You both worked in the fashion industry. Do you have any plans or proposals to continue cooperation with the world of fashion?
LAURA: I never close the door to nowhere, as if there is any possibility, I will not say "no". While I feel that is more focused on our proizvodkstva and feel it needs more attention!
BEN: If you received an offer, I would definitely like to work again with these guys. Oddly enough, we talked about this just last night, discussing what an amazing time we had when we performed at various fashion events and as we would not want to come back to this!
How do you find inspiration?
LAURA: more Inspiration finds me. It's not something you can turn, it's more a feeling, emotion or sound. Music moves me, and often I can be moved to tears!
BEN: mostly music, but let's be honest, inspiration can come from the most unexpected sources at any time.
You receive gifts from your fans?
LAURA: I had great little gifts! I was lucky enough to get the perfect clothes for me - even personalized t-shirt! I quite often come into contact with brands or companies, but I am also very conscious not to turn into advertising sh**hoo!
BEN: People throw rotten cabbage when I play Seth. Haha.
Read the English version here.