Gothic & Lolita Festival - Japanese street fashion festival
Notice
: Undefined index: wrap_width in
/myarea/web/mesmika/public_html/templates/boxed/content/default_item.tpl.php
on line
49
>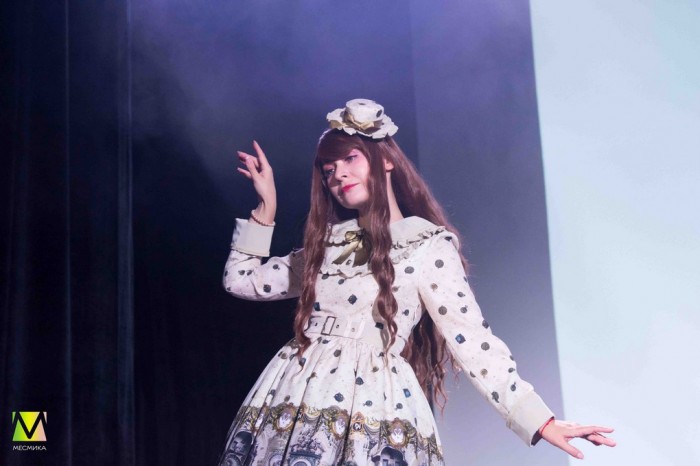 Notice
: Undefined index: wrap_width in
/myarea/web/mesmika/public_html/templates/boxed/content/default_item.tpl.php
on line
49
>
Photo source:
Anna Shivanova // MESIKA
At the end of September in KC "Architects" was the annual festival of Japanese street fashion Gothic & Lolita Festival. One day hall of the cultural centre became a focus of fashion designers street fashion of Japan. Here you can see Gothic lolita in a black dress, cute lolita dresses in bright colors. Street style dress attractive and interesting to people of different ages, professions and countries.
The festival program was very intensive and was divided into three blocks. Each block was presented the fashion show in its category, young designer shows, interviews and lectures. Came to the festival with models and designers from across the country. Honorary guests of the festival were the designers of the Japanese Studio Metamorphose temps de fille and Triple Fortune.
The festival presents works of such fashion houses as Advent, Dandelion, L'esprit de la noblesse, Miss Danger, BLACKOUT BY Tatiana Sirotina, Moravind.
L'esprit de la noblesse (Moscow) – indie brand, presented a collection of clothes "Condemned to Beauty", the creation of which the designers were inspired by historical films, the heroes of the Jacobite rebellion and the heroes of novels by Alexandre Dumas. The hem and sleeves of dresses you could see the portraits of such historical figures as Anne of Austria, Louis XIII, Prince Charles.
Collection of "Vampirates" Miss Danger (Moscow) – a brand that combines two themes - vampires and pirates, so the collection was very unusual, Gothic and mystical. The new line of "Treasures" is a lush, Gothic costumes, which are gold and velvet. At the moment designers create the whole image – not only clothes, but also accessories. Favorite techniques designers are raw edges, spikes, studs, feathers, rings, strings, holes, the Designers have promised to continue to experiment and develop both directions.
BLACKOUT BY Tatiana Sirotina (Yaroslavl) – collection, which the designer was inspired by metropolis, in particular the streets of Tokyo. Clothing is presented in a casual style. On the last collection was influenced by architecture. Friends of the designer, working in architecture, saw in these works the influence of the architectural buildings.
Moravind (Saint Petersburg) presented a collection of "Ring Fairy in a magical forest". This charming collection of easy and fun, the creation of which was inspired by a walk in the woods in the village. The designer also said that anyone can buy all the products in the store "Cat eye".
Metamorphose temps de fille is a Japanese brand created by the current President of Metamorphose and its designer, Kuniko Kato. Specializiruetsya to Metamorphose Lolita fashion&Baby, The Stars Shine Bright, their main focus is the subcategory Sweet Lolita.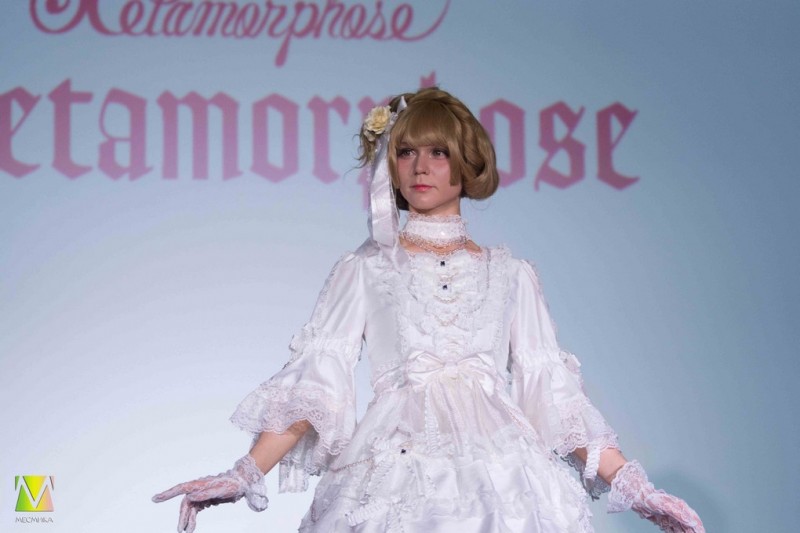 To read an interview with the designer of Metamorphose temps de fille and Interviews with Bibi and Kaye (Triple Fortune).
Author Anastasia Zakirova
See photos at the link.