The first talent show for professional actors "THEATER FIGHT" took place in Moscow
Notice
: Undefined index: wrap_width in
/myarea/web/mesmika/public_html/templates/boxed/content/default_item.tpl.php
on line
49
>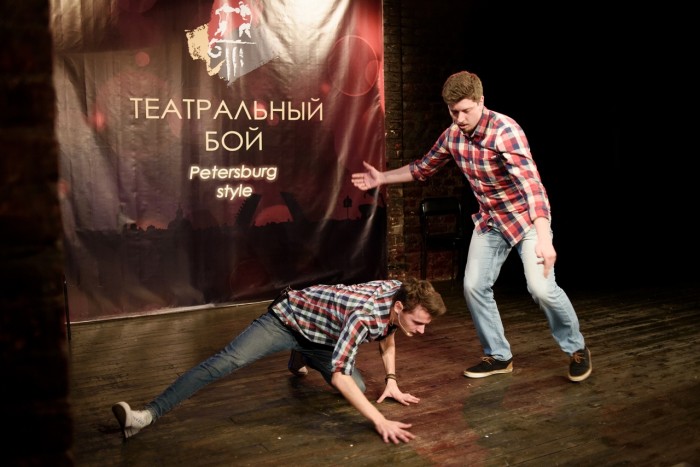 Notice
: Undefined index: wrap_width in
/myarea/web/mesmika/public_html/templates/boxed/content/default_item.tpl.php
on line
49
>
Photo source:
the press service of the project "Theatre Battle"
24 and 31 October on the stage of the theatre "Mansion" was the first in Russia talent show for the drama and variety of actors "Theatre Battle".
For many years, singers and choreographers from all over Russia to demonstrate their talent on "the Voice" and "Dancing on TNT". And theater actors had no such opportunity until the fall of 2018. But now every actor can show yourself in a professional talent show "Theatre Battle", which assesses acting, the ability to improvise in the given circumstances, charisma and sense of humor. In October of 2018 kicked off the first acting "talent show" in Russia, which competed duets for young actors.
The selection of dramatic and variety artists was conducted in Moscow and St. Petersburg. The best of them took part in the shooting of the first season of talent show "Theatre of Battle" (simultaneously in both cities).
All the tasks and the competition part of the "Theatre of Battle" was built at the acting exercise of theater schools. The participants showed their professionalism, fulfilling acting assignments in different genres and improvising right here and now. Evaluated the competitive part of the theater experts.
In St. Petersburg among the jury members were: Soviet and Russian writer-satirist semen Altov, Director Denis Husniyarov, film and theater actor, honored artist of Russia Mikhail Chernyak, Director Maxim Sokolov, Director, actor Iskander sakayev.
During the two days of shooting judges selected the strongest duets. October 29, the experts have made their choice and determined the Duo is the winner of that will fight with representatives of the Moscow "Theatre of Battle" in 2019.
"Theatrical Fight" displays the art of acting to a new level, giving in fully showcase the artists talent. The competitive program is equally interesting as an avid theatergoers and people far from the theatre. The action is incredibly dynamic, emotional and exciting.
Since the beginning of December 2018 talent show "Theatrical Fight" starts on . The project is supported by the presidential Grants.
In the spring of 2019, residents and guests of Moscow will be able to attend the shooting of the second season of the project.
Official website of the project www.tbspb.ru