Roxette: Back to the Future
Notice
: Undefined index: wrap_width in
/myarea/web/mesmika/public_html/templates/boxed/content/default_item.tpl.php
on line
49
>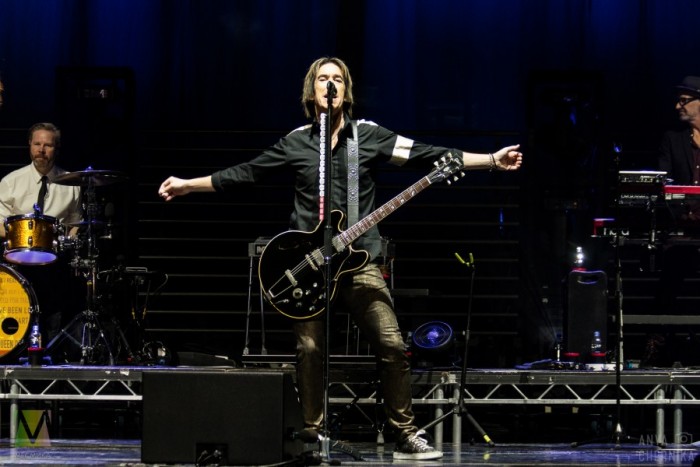 Notice
: Undefined index: wrap_width in
/myarea/web/mesmika/public_html/templates/boxed/content/default_item.tpl.php
on line
49
>
Photo source:
Anya Blueberries // MESIKA
"Listen to your heart, there's nothing else you can do"
There are musicians that you love and know and some of them that never heard anything, and there are those who are born to become legends. Such persons are "netlenki" – songs that will live on in the memories and hearts of the people forever, compositions in which it is impossible not to fall in love.
One of these musicians, and concurrently the leader of the group Roxette, Per Gessle played on October 30 in the concert hall "Oktyabrsky" concert as part of his solo tour. The circumstances were such that the state of health of the singer Marie Fredriksson can no longer conduct tours. However, she actively supports the Pen and in his solo projects, and in continuing to carry the band Roxette in mass. After all, songs with such incredible energy, such a history must continue to cry out!
When at the appointed hour the hall was filled with impatient spectators and plunged into the pleasant twilight, and the silence pierced the introduction of the compositions of "the Look", it became clear: it is urgent to get validol and to get handkerchiefs. After a couple of chords and my heart is full with tenderness, and tears are caused by nostalgia, will not hold.
"You there, sit? – asked in surprise the musician in the beginning of the concert – well not for long"! And as if by magic the conservatism of the selected site was rapidly reduced to nothing. People jumped from their seats and like a butterfly she fluttered into the spotlight illuminating the scene, and the sound of music.
This evening Per Gessle performed songs from their solo albums and timeless hits Roxette: incredibly romantic "It Must Have Been Love", the catchy "How do You do", the soulful and melancholic "Spending My Time" ... needless to say with was looking forward to all of it - "Listen to Your Heart". It seems there is a person in the world who didn't fall in love with her from the first note – idle in the performance and incredibly deep love song. It is sung by the choir, and how you can still perform this song? Gadgets phones illuminated the dimly lit room like beacons of hope, the hands of the audience were swinging in the air in time to the music, and so wanted to be in this moment of complete emotional unity hall and musicians as long as possible.
Unfortunately, sooner or later comes to an end. Ended this wonderful concert. But for those who were this night in the hall, the former world will be gone. You should have seen their eyes after the show - they shone! Someone a glimpse of happiness, and someone diamond tears. Always listen to your heart – that is the main lesson that made us learn by heart the band Roxette.
To watch photos from the concert on the link.
Author: Anya Blueberries
Organizer: PMI Show