June 21 at the scene of the House printing ended in the side-project of the Ural Nights of Music Ural Music Camp
Notice
: Undefined index: wrap_width in
/myarea/web/mesmika/public_html/templates/boxed/content/default_item.tpl.php
on line
49
>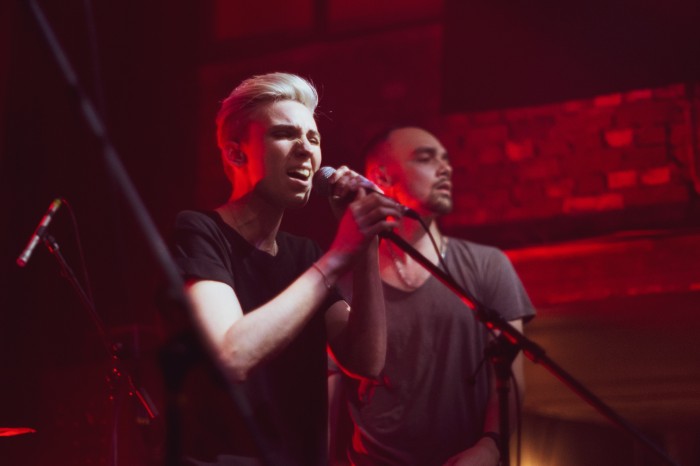 Notice
: Undefined index: wrap_width in
/myarea/web/mesmika/public_html/templates/boxed/content/default_item.tpl.php
on line
49
>
Photo source:
Press service
June 21 at the scene of the House Printing ended in the side-project of the festival Ural Ural Night of Music Music Camp. On the main club site of Ekaterinburg worked from 2 of the scene – great for groups and small for electronic musicians. The result is the best project – group "Mama" – went along with Tutors on a tour of Russia, which will culminate in a performance at the Ural Music Night.
From 15 to 21 June at the hotel angelo by Vienna House, Yekaterinburg worked the most unusual camp in Russia – Ural Music Camp, a joint project of the Ural festival of a Night of Music and Pop Academy Baden-württemberg (Mannheim, Germany). During the week 30 completely unfamiliar with each other musicians and music managers and took intensive training in three areas: music group; sound-producing and creating electronic music; music business. Each group created a project for the week was to write 2 songs, record them in the Studio and present on the final concert.
In the end, at the site of the Press House were 5 created in the camp groups. On stage sounded totally different music: pop-rock, rock-n-roll, punk, EDM, alternative and more. Although all the projects were interesting and promising, the decision of the jury the winner was called art-rock band "Mama". She went on tour with Tutors. In the group – musicians from Moscow, St. Petersburg and Nizhny Novgorod, and without the project most likely would never have met.
The Ural Music Camp concerts have already passed in Kazan and Nizhny Novgorod, there are 2 concerts in Moscow.
Natalia shmelkova, project coordinator: "Perhaps it was one of the happiest gigs that I organized. Creativity, love, friendship – this atmosphere surrounds the guests of the concert. Amazing how talented musicians come to the camp. It's amazing how quickly the musicians as a team. Many graduates will keep music bands, so that we can continue to monitor their work. Very soon the web will be the tracks recorded on the project."
The project is supported by the Foundation. Friedrich-Ebert-Stiftung in Moscow and the Consulate General
Germany in Yekaterinburg.