Lindemann 15.03.2020 in Moscow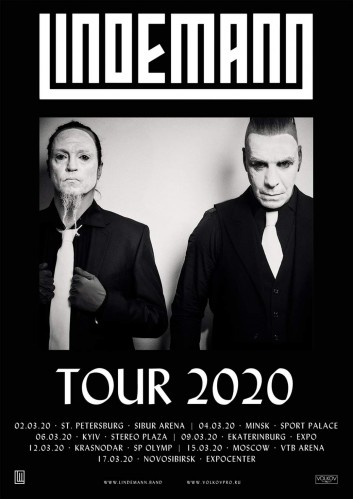 In the spring of 2020 will be a Grand tour of the German-Swedish band LINDEMANN.
Singer, songwriter, frontman of Rammstein's till Lindemann (Till Lindemann) and musician, founder of the legendary Swedish bands Pain and Hypocrisy Peter Tagtgren (Peter Tägtgren) have teamed up to create new and unique music project.
In March 2020, the first large-scale tour metal project LINDEMANN in the cities of Russia in support of the new album "F&M".
Unlike the debut album "Skills In Pills", which was a runaway success, "F&M" is a completely new Chapter, the creative Union of till Lindemann and Peter Tägtgren. If the first includes texts in English, the new album is the lyrics in German with a unique and recognizable voice of the soloist.
In March 2020, you will be able to hear hits from the band's new album, witness a great show at the best venues in the country and immerse yourself in the mysterious atmosphere of the music in the style of metal.