Basil Urievsky will perform at club GLASTONBERRY 7th January 2020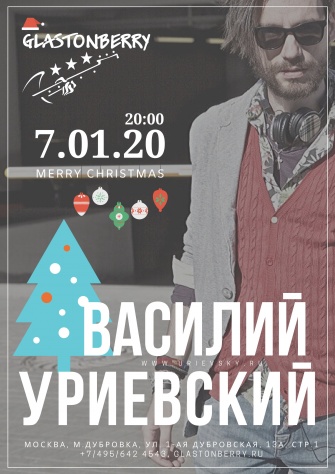 Venue:
Club GLASTONBERRY 1-ya Dubrovskaya street, 13Ас1, Moscow
The hero of a popular TV show, actor, poet and musician Vasily Urawski of the glorious city of Saratov and his longtime band called GARDINA will arrange the unforgettable Christmas concert the club Glastonbury.
Concerts Uralskogo with a group GARDINA — a rarity for the capital: Basil often performs solo and as a duet, but the show at Glastonbury will be a pleasant exception will appear on the stage from all the musicians and make myself a real musical extravaganza on stage with super sound and light!
It is impossible to forget and impossible to replicate. So just come the 7th of January in club Glastonbury.