Sascha Ristic will come to St. Petersburg with new year's acoustics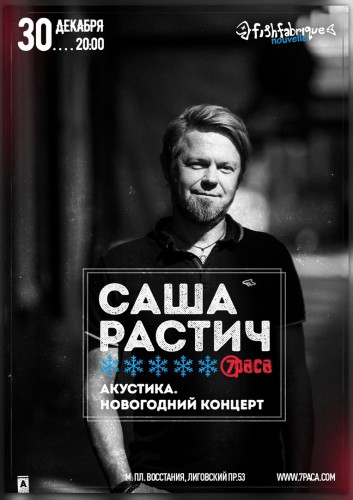 Venue:
Saint Petersburg, Fish Fabrique Novelle Ligovsky 52
30 Dec group leader 7Раса - Sascha Ristic will perform a solo acoustic program in the legendary club in the center of St. Petersburg Fish Fabriqe Novelle.
It will be new year's concert, therefore, the program will sound like your favorite songs 7Расы and favorite Sasha songs by other artists.

The event will feature an atmosphere appartment, relaxed atmosphere, and of course live chat.