TAMARYN & SOME EMBER - 14.02 SPB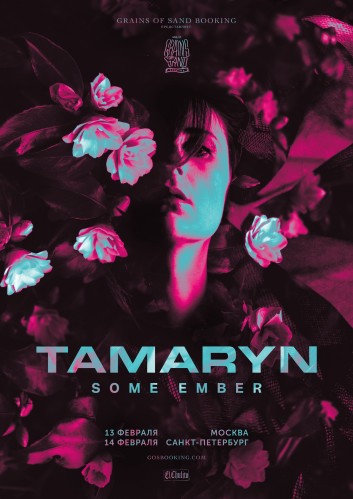 In mid-February for the first time will visit dream-pop diva Tamarin brown is a unique singer from Los Angeles, who was born in New Zealand.
Tamarin grew up in a hippie commune and ran away from home at age 13 for her freedom is not an empty phrase. And she does exactly what he wants – this year the place is minimalist dream-pop and shoegaze took the emotionally rich and almost vampire on the supply of electro-pop, which by its tone resonates with the work of Kate Bush, Shakespear''s Sister and Tears For Fears. The reaction of the fans, who are accustomed to a completely different way of Tamarin, has led to the fact that she issued an open letter to their address artistic beliefs this girl that drives many followers crazy, used to defend.
"I believe that art should be uncompromising," says Tamarin, which has a diploma of a colorist and creative Director of Gothic-pop girls band Dum Dum Girls. "Music for me is the only therapy that works — continues the singer. — I don't go to the doctors, I solve my problems in the Studio."