Animal Jazz on March 8 in St. Petersburg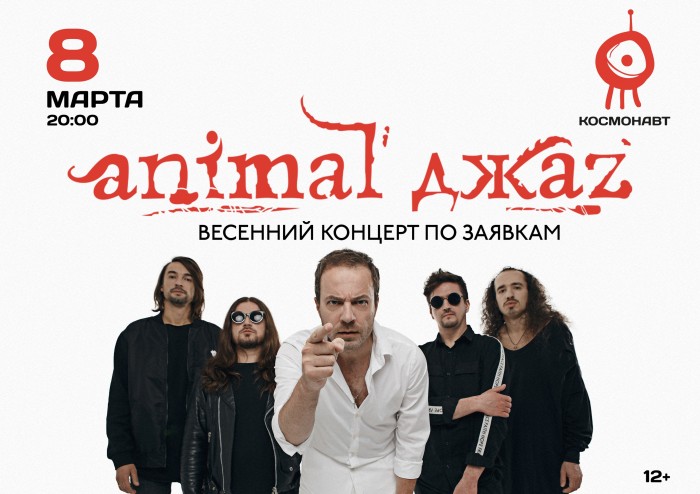 Animal Jazz — the main characters of the Petersburg alternative rock. In the record of group — thousands of full halls to concert venues, all the major festivals, countless awards and regalia, the first place of the charts on iTunes and Google Play and the official status of "legends of Russian rock".
They manage to be relevant every day, here and now, not adjusting to momentary musical winds blow. Today, their concerts are already there, and the voice of Alexander krasovskogo became one of the most prominent voices of a generation.
In the spring of 2019 the popularity of the band reached a new level with the release of the song "Feelings" of the anti-war anthem, clearly and explicitly expressing the social position of the group and its leader. The video for "Feelings", which was attended by Yuri Shevchuk and Eugene Margulis, The Hatters and Little Big, produced a bombshell in the media.
October 30, 2019, on the eve of the 20th anniversary of the group Animal Jazz was presented to the audience tenth Studio album, "a Time to love". Since its release, the album leaves the first charts on iTunes, Apple Music, Google Play and Deezer Rusia.
March 8 at the club "Cosmonaut" the band will play songs that you choose! Voting will open soon in the social networking group!