ASTRONAUTS NOT 31 may in Saint-Petersburg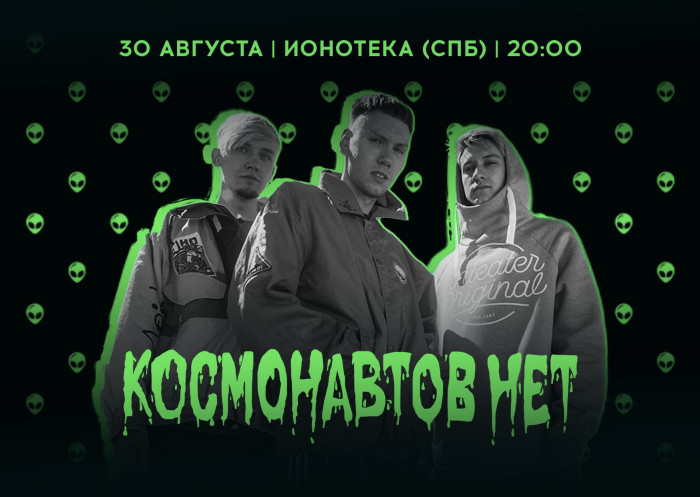 The first and long-awaited solo concert of a trio of ASTRONAUTS are NOT in Saint Petersburg — 31 may Inoteca!
Once on New year's eve, a famous composer Yuri Shatunov, attended with a charity program a few orphanages.
At one of these concerts, drawing your gaze to the audience, Yuri was stunned, seeing three pairs of eyes burning brighter than usual. They burned with a fire of talent and desire to create. These Eyes belonged to Hleb, Cole and Herman.
After the concert, he decided to meet with these guys, and they played him some of his future hits, playing on old guitars and drumming on empty buckets of mayonnaise. Yuri Shatunov was delighted, he is so strongly imbued with the touching lyrics of a young group that could not stop crying for an hour. With tears in his eyes he broke into the principal's office and shouted, "these are my new kids and they couldn't hold here! Their place on the stage!". And the next day the boys began work on their first album.