July 24 meet disco 90s in the summer series of Live & Drive!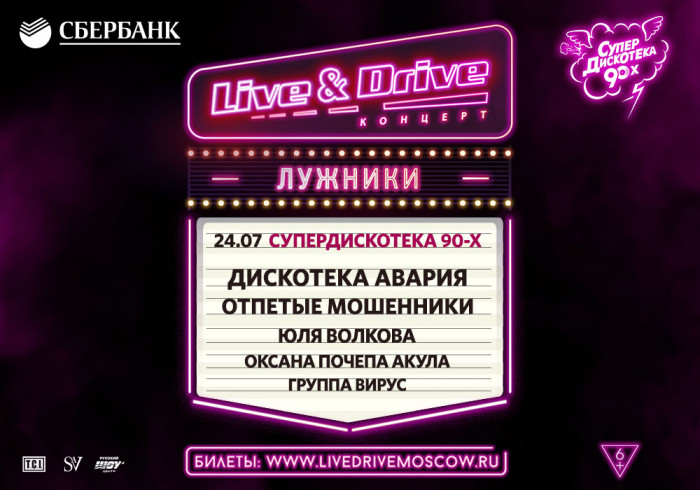 Venue:
Luzhniki Stadium, Moscow
The main metromagazine of the country, rooted in those dashing nineties, will be held this summer on the Parking lot of the "Luzhniki"! You will have to wait for a new production, favorite songs and iconic artists of the 90s: Disco Crash, dirty rotten scoundrels, Yulia Volkova (ex-Tatu), Oksana Pochepa (Shark) and group "Virus".
Combining the past and the future disco 90s is one of the most popular brands in the Russian music industry. The disco 90s is the coolest artists of the 90s and early 00-ies, the incredible multimedia show of the scenery using the latest in concert technology and the enchanting atmosphere of total detachment and courage. For every new show is prepared a unique audio-visual content, music and script are based on the concept of the event, the update which happens every year. The festival is held annually on the two largest and well-known venues in both capital cities in the Olympic and the SCC.
Get a mezzanine leggings and the wash, put bangs, grab your purse and start your engines — you will find a full immersion in the 90s!