Gleb Samoilov on August 4 in Moscow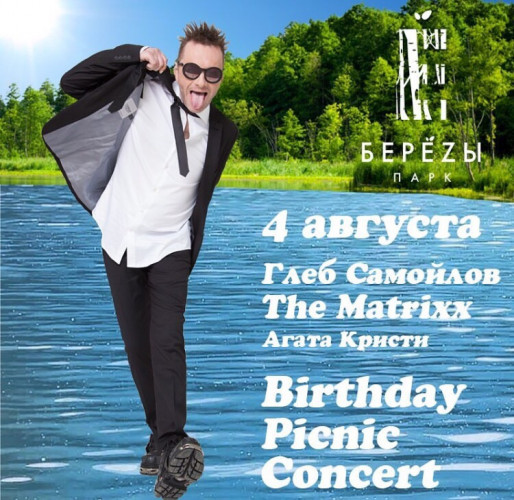 Venue:
Park "БЕРЕZЫ" M. Strogino, Stroginskaya shosse vladenie 1"A"
August 4, on the open summer terrace "БЕРЕZЫ PARK" will celebrate the 50th anniversary of the iconic musician. On stage Gleb Samoilov and "The Matrixx" will perform an exclusive festive program of the hits "TheMatrixx" and "Agatha Christie". To celebrate his birthday on stage, giving you the creativity and taking the emotions of viewers for Hleb long been a tradition.
A gala concert with invited guests on stage on the tenth anniversary of the group "the Matrixx" will be held in DK. Gorbunova, as scheduled, on November 21, and while traditionally meet on August 4, in the circle of the closest and most loyal fans and friends Gleb Rudolfovich.
In the spirit of the time, the number of places is limited and from a distance.