On April 24, the presentation of the debut "Cult Album" of the "Rustic" project will take place in the Vremya N club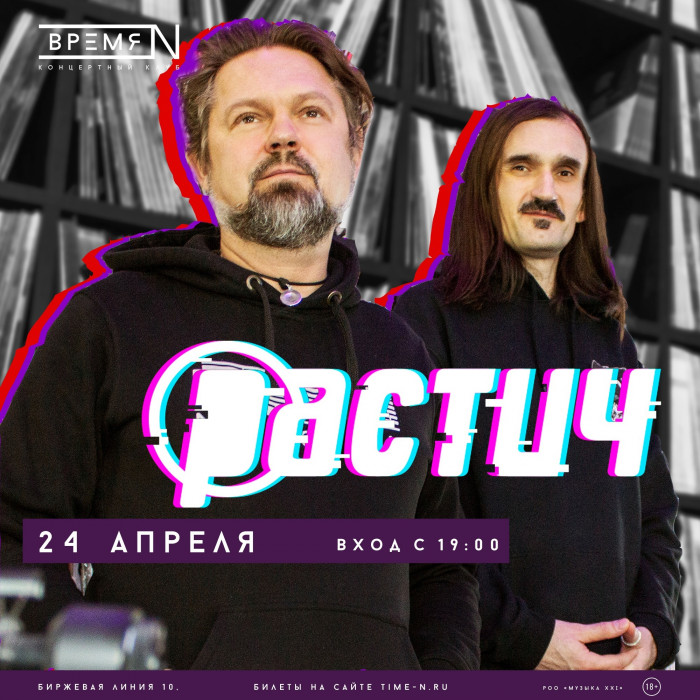 У руля нового коллектива стоят Саша Растич и Роман Хомутский, давно знакомые любителям рока по группе «7Раса». Название «Культовый альбом» выбрано неслучайно: в его создании участвовали Кирпичи, Дмитрий Фео Порубов (Психея), проект Горшенев, Аффинаж, Антон Пух (FPG), Георгий Нефедов, Блондинка Ксю, План Ломоносова.
Фольклор, эмбиент, синти-поп, трип-хоп, рэп и хардкор - здесь всё, что оставалось за рамками группы «7Раса». В альбом вошли как переработки классических номеров группы «7Раса», так и оригинальный, никогда ранее не издававшийся материал.