A theater in every home: an online festival of home theatre will take place in early may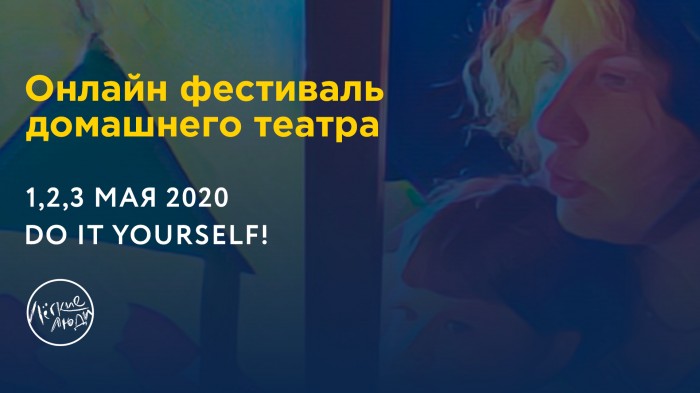 The timing of the festival:
May 1-3
The venue of the festival:
Platform STAY
May 1-3 will be held online festival of home theatre. The organizers of the festival — the creators of the school of acting "Easy people" — are invited to help those conducting the self-isolation from family and friends. To put performance can be a couple, family, friends and neighbors. The application deadline is may 1.
Home theater — possibility to appear at any place and time where participants will receive the texts of plays, scenery and props, created, improvised, make-up and costumes that they come up with. The best fragments in the texts of Stanislavsky is about home theater, and this fascinating process, the organizers offer to take all comers.
To participate in the festival, you need to choose one of three formats. The first format involves self-training. Second — access to webinars "How to create performances at home?", where they will find answers to questions arising in the process of training and online course in acting. In the third format in addition to webinars and the online lessons, participants receive training from professional actors and Directors who teach in the school of "Easy people". All membership options include the performance online during the festival.
"The purpose of this festival is the humanitarian. So we welcome all participants. You get unreal support from professionals, new knowledge, quality training, and our teachers are actors and Directors, the remaining no theatre, cinema and offline students will have the opportunity to go through this difficult time. Let's help each other!" Tanya Weinstein, the co-founder of the school of "Easy people" and platform "Skorohod".
1-3 may 2020Подробности and submission of application: www.online.leludi.ru/do-it-youself-theatre
News
No news to display