Space demand: sale of tickets for the SUPER VIP "INVASION" is closed!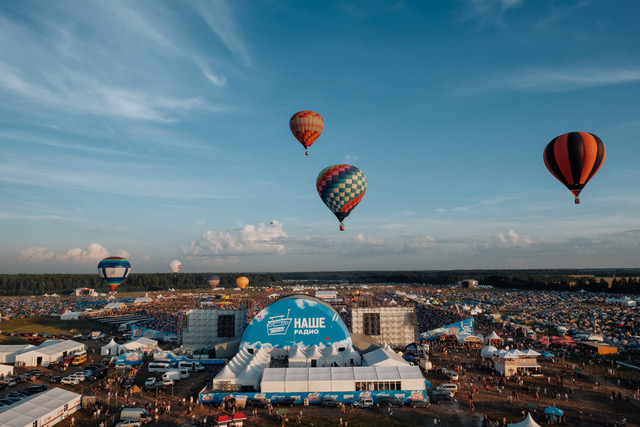 Photo source:
Press service
Almost 2 months left before the large-scale festival in Russia "INVASION", which celebrates this year its 20th anniversary. Thanks to a great occasion and an impressive line-APU, many people began to ready for the Main adventure of the year much earlier, which caused tremendous excitement. Selling tickets SUPER VIP and VIP comfort at the festival "INVASION", which will be held 19, 20 and 21 July in the Big Zavidovo the Tver region, is closed!
Recall that from 00:00 hours June 1, 2019, the prices of other tickets "INVASION" will become more expensive, and this means that there is still time to time to buy tickets at the best price. Now to buy the next available ticket categories: Input, FAN, VIP. Also, like last year, all tickets are personalised, so when buying you must specify the surname, name and patronymic, e-mail and phone number. In addition to admission tickets for "INVASION-2019", don't forget to buy tickets in the campgrounds and Parking lot.
Collectible brand tickets can still be purchased at the ticket office of the festival in Moscow and the regions and on the official website nashestvie.ru/tickets.
On "INVASION-2019" to go: DDT, Mumiy Troll, Bi-2, Aquarium, Garik Sukachev, Lumen, Alice, spleen, Vyacheslav Butusov, picnic, Night Snipers, Chizh & Co, Bravo, Vadim Samoilov, the Pilot, naive, Gorshenev, Surganova and orchestra, Gleb Samoilov & The MATRIXX with a Symphony orchestra, Dolphin, Louna, 25/17, Kalinov most, The HATTERS, Sergey Bobunets, Alexander F. Sklyar and "VA-Bank", Animal Jazz, Narimono Theophanes, Anacondaz, Murakami, F. P. G, Plan Lomonosova, MORDOR, team contract, Epidemic, Bricks, Clay, Gromyko, Nerves, Goodtimes, Troll Gnet El, [AMATORY], Jane Air, about! the Mongolian Shuudan, ##### (5 DIEZ), Fashion, Dергать!, Casual, Gran-Kurazh, LASCALA, STIGMATA, 7000$, 7РАСА, Catharsis, Voice Omeriki, Clockwork Times, Black Friday, ORIGAMI, Arkona, CASPCOM, kitty and many others.
All details about festival "INVASION-2019" - the site nashestvie.ruin the air of Our Radio and social networks of the radio station. The best tickets to "the adventure of the year" available on the official website of the festival.