Festival "wild Mint" with the support of the CFPP organized private trains to Moscow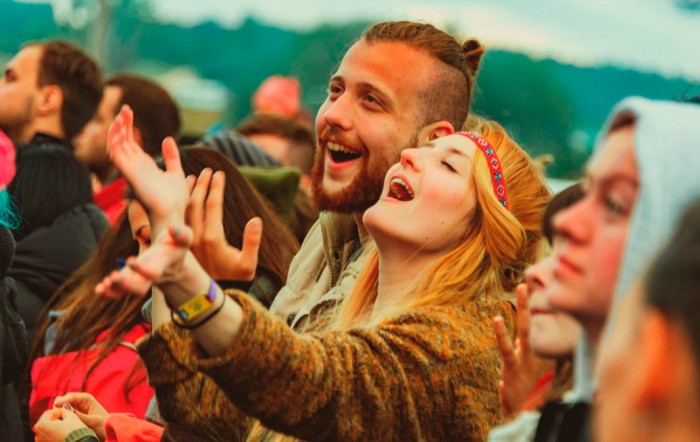 Photo source:
The press service of the festival
Especially for fans of the festival "wild Mint" are given an additional Express! 30 June at 22:34 from station Tarussky go "Decomatic Express" that comes with two stops: Tsaritsyno (00:20) and Kursk (00:50).
Now, thanks to the support of the CFPP visitors to the festival can watch the performance of the group "Mummies the Troll" with no fuss to assemble the tent and to go to Moscow.
The ticket price for "Decomatic Express" – 400 rubles. Tickets can be purchased at the festival website.
The buses will carry ticket-holders to "Decomatic Express" depart from the main entrance from 21:00 to 21:30. The fare is 150 rubles. Tickets can be purchased directly at the festival.
ATTENTION!
Landing in special buses (not to be confused with plying minibuses) is strictly on presentation of a ticket for "Decomatic Express"!
To go to the "Wild Mint" comfortable and other modes of transport! From the metro station Bulvar Dmitriya Donskogo comfortable vans driven viewers straight to the "Wild Mint", and after the festival in Moscow. Departure as you fill the buses.
To get on the train you can from Kursk station. You need to Tarusskaya station, which is directly to the "Wild Mint" festival is followed by minibuses and taxis.
For motorists, equipped with convenient Parking, the entrance to which is sprinkled with gravel. In case of bad weather the Parking is duty machinery that is ready in case of bad weather for free to assist the drivers.
Festival "wild Mint" will be held on 28-30 June in the Tula region, village Bonario, 140 km from Moscow. On the stages of the "Wild Mint" are Russian performers, international stars, heroes of the indie scene, the electronic music, as well as emerging musicians. Two days of the festival on the stages of the "Wild Mint" will act more than 100 artists, among which: "Mumiy Troll" Primal Scream, "Aquarium", Basta, Dolphin, Anton MS, The Hatters, Dubioza Kolektiv, Monetochka, "Tarakany!", The Great Machine, Alai Oli, "kachevniki", James Leg, Narimono Theophanes, "Bricks", Shortparis, "Alliance", OLIGARKH, Ivan & The Parazol, "Komsomolsk", DaKooka and others.