Acoustic stage "Peninsula of Freedom"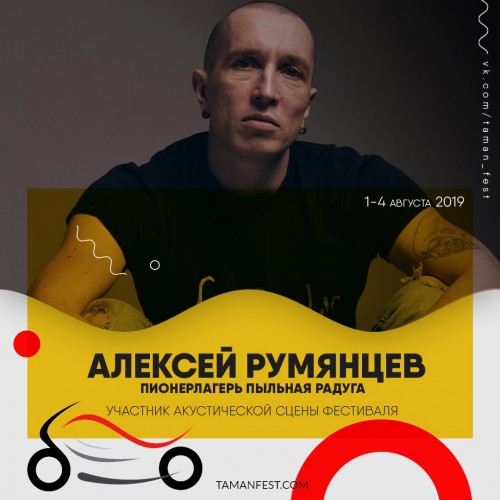 Photo source:
Press service
Bike festival Taman ""Peninsula " Freedom" has announced the schedule for the third stage of 2019.
This year for the first time at the Bike festival Taman ' will be set from three stages: the Main, Second and Beach. Beach scene will be entirely dedicated to acoustic issues. It's a small stage for the mental pastime after sunset on the "Peninsula of Freedom". The scene will run for two nights: from Friday to Saturday and from Saturday to Sunday. Performances will begin at sunset and continue till late night.
Party Beach scene will become not only famous artists, but also "the Peninsula Svobdy"! A great opportunity not only to sing favorite songs shoulder to shoulder with their idol on the banks tamago sea, but also to share creativity and talent with people.
The participants of the Acoustic scene:
August 3 (Friday to Saturday)
01:00 ● ALEXEY RUMYANTSEV
02:00 ● ARTHUR BERKUT
4 August (Saturday to Sunday)
01:00 ● FEO "PSYCHE"
02:00 ● LU ● CARTOON ● RISHA