Freedom "the Wave": the Maxim Freedom is the new headliner of "Old New Rock"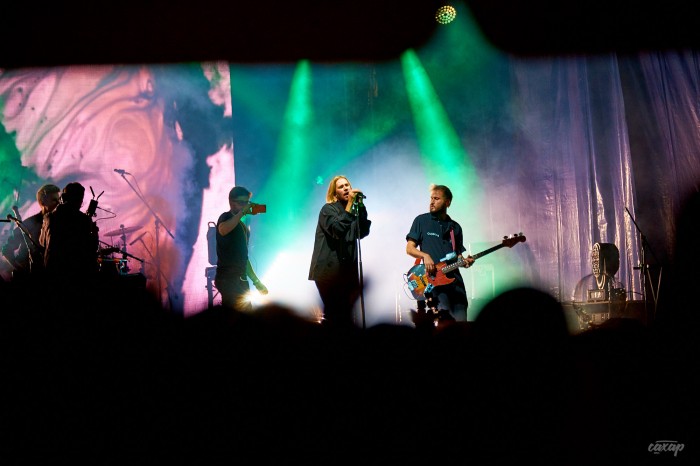 Photo source:
Press service
The musician will perform on the second day of the festival on July 27, along with Lumen, "an Old friend" the group "TOP" and Tosya Chaikina.
Maxim Freedom became one of the brightest headliners of the scene on the Plotinka Ural festival Music Night. Maxim Freedom is an original band from Vladivostok. The founder and leader of group Maxim Anisimov – singer, musician, finalist of the show "Songs" on TNT.
"The 27th perform at the festival "Old New Rock" "the Wave"! It is with great pleasure return to favorite us to Ekaterinburg! Very excited to take part in the summer version of the oldest rock festival in the Urals together with Noize MC and Lumen. All waiting on the shore of Beloyarsk reservoir! We will be handing out rock!" Maxime Freedom.
The summer version of the festival "Old New Rock" will be held on the basis of "Wave on the shore of Beloyarsk reservoir, July 26-27. The first day of the "Wave" ignite Noize MC, BIRDMAN and the group "kachevniki".
Together with famous musicians on two stages of the festival will play 30 young groups, who will select the expert Council of the festival.
The last time the festival was held in 2014. The summer version of the SSR will be reborn under a new concept. From 22 to 25 July at the "Wave" passes the test of the creative cluster. Within four days of the talented journalists, photographers, artists, actors and industry representatives will create a creative space CHP "the Wave". Join directions a common theme – music. Oversee the residence will be well-known representatives of the creative industries. Photographer Alexander Osipov Ezh will be the mentor in the direction of the photo. Olga Baluk, editor of Yekaterinburg Znak.com editor Ural Music Magazine will share their knowledge and experience with participants in the direction of the journalist. Lilia M. Nemchenko, Director of the festival-workshop of film schools "Kinoproba", member of the Union of cinematographers of Russia – will be the curator of the direction of the movie. Under the guidance of Directors Zoe Kireeva and Alexei Fedorchenko members of the industry will create short films. Mentor drama – Tatiana Panajoti, Director, the art Director of theatre "Three Oranges" prepared workshop landscape mysterial theatre. Mentor current artists Anfisa Kochneva, event organiser in the field of culture and art, the art dealer.
Become a member of the residence can be anyone aged 18 to 35 years. Simply fill out the application form on the festival website until 17 July http://www.oldnewrock.ru/sendrequest
Participation in the creative cluster is free. The organizers will also provide accommodation, meals and transfer for participants of the residences.
Festival Old New Rock "Wave" will be supported by the Presidential grants from 26 to 27 July at the recreation center "Wave". The beginning of the festival – 26 July at 18:00.
You can buy tickets at the link: http://www.oldnewrock.ru/tickets