The Creator of "Chip and Dale" and "Black Cloak" - on Comic Con Russia 2019!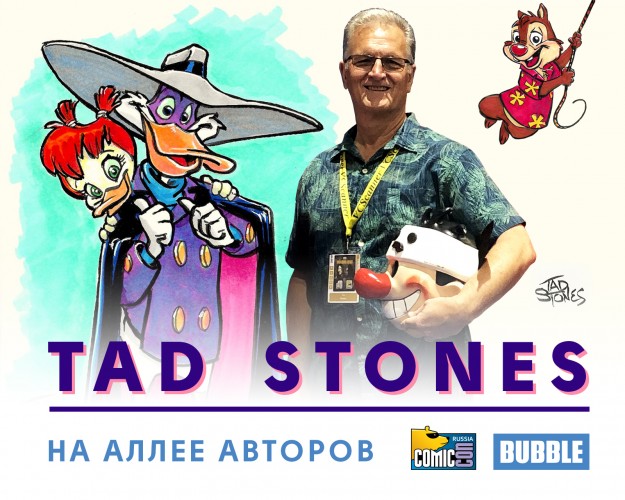 Photo source:
the press service of the festival
Comic Con Russia together with the publishing BUBBLE present the first guest of the festival – Director, screenwriter, producer and animator Ted Stones (Tad Stones)!
Stones is known for its collaboration with Walt Disney Animation, where he worked on such notable projects as "gummi Bears", the animated series "Aladdin", "Hercules" and "the adventures of buzz Lightyear". But the main his creation are all your favorite cult cartoons "Chip and Dale rescue Rangers" and "Black Cloak", which was created by the Ted.
In addition, the stones directed the second part of "Aladdin" called "the Return of Jafar" and the sequel "Atlantis", and together with legendary comic book author Mike Mignolo wrote two animated films in the universe Hellboy. And this is not a complete list of all his achievements in animation and comics.
All festival days Ted will be waiting for visitors to Comic Con Russia in the Alley of Authors organized by the publishing BUBBLE. Not only will he sign autographs for everyone, but also draw custom portraits of your favorite heroes of your childhood and will also perform on the main stage of the festival!
Comic Con Russia will take place in Moscow for the sixth time on 3 and 6 October in "Crocus Expo" pavilion №1. The festival will be held the fourteenth annual exhibition of interactive entertainment "IgroMir."