Carnival "INVASION"! In 2020, the festival will be a costumed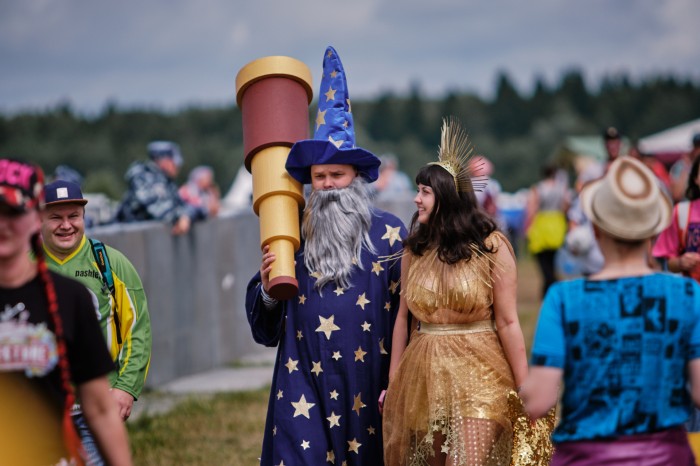 Photo source:
Press service
Space "INVASION" 2019 ended, long live fancy dress party! The organizers of Russia's largest musical "open-air" "the INVASION" announced next year the theme of the festival - the Carnival.
The third decade of the "Main adventure of the year" starts with a bright change. The same will be only accustomed to a powerful line-up, which organizers will begin to announce in the fall. Carnival "INVASION" 2020 is the fifth time of year: festival erases all barriers and rules, is transformed one year at a costume party.
Recall that every year the largest in Russia festival becomes more comfortable, trying to combine the best in active holidays and modern infrastructure with good music.
"INVASION" opens doors to lovers of popular culture, dedicated to science fiction, cinema, comics and computer games. "Carnival" is not just a time of laughter and lightheartedness, but also a huge Playground for creativity, the opportunity to be in the image of their favorite characters.
Start now to come up with a way to prepare costumes and masks! Large-scale musical "INVASION" will join lots of extraordinary flash mobs and contests, colorful nighttime and daytime procession that will transform life definitely for the better.
Waiting for "the Main adventure of the year" exciting and magical. The preparatory process will be more intriguing when the most interesting ideas can be implemented in a characteristic manner. The most important condition that the outfit was light and allowed to move freely and dance. Wishing to go further can stylize your car, decorate it before the trip to the festival mood.