Supergroup "Jackets Cobain" released their debut album!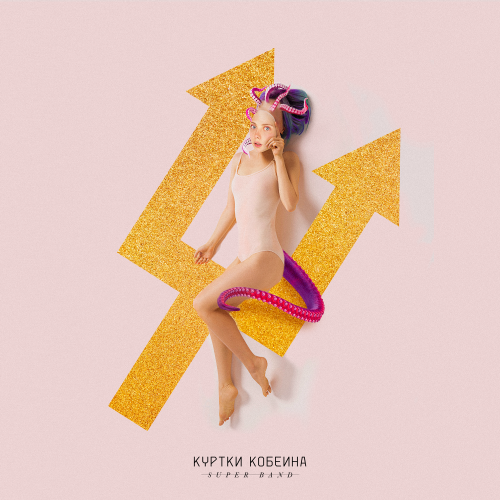 Photo source:
Press service
The main musical outfit this rainy summer side-project b-2 "Jackets Cobain" is a self-titled album!
Shura Bi-2:
We love British electronic music of indie groups and our parties often include my playlists created from their tracks. And it occurred to me that it would be cool if this music was done in Russian. So we decided to make an unusual experiment for its implementation invited many great musicians.
In addition to the b-2 the project involves the participation of performers whose names the public are well acquainted: Diana, Renars Kaupers (Brainstorm), Leonid Agutin, Brazzaville, Chad Channing (Nirvana), Monetochka, Anton Sevidov (Tesla Boy), Anna chipovskaya, MANIZHA, Ace MarCano, Midnight Faces, Zventa Sventana, Yuri Usachev, Vitaly Dubinin ("Aria"), Gleb Kolyadin and Dmitri Ashman.
All participants aka guest stars of the project are representatives of absolutely different musical directions – rock, electronica, and hip-hop etc. Moreover, many of them were not just performers composed of Bi-2 songs, but also their co-authors. This is the eclectic compositions, which can not be put into the framework of any one musical genre.
The main songwriters are Bi-2, Michael Karasev ("Odd warrior"), Oleg Chekhov and Diana Arbenina.
The record was made in the Moscow Studio "Parametrica", mixed in London doing Adrian Bushby and mastering of the album took place in American Studio of Brian Gardner and at London's legendary Abbey Road studios. To create the cover plates were invited Elena Shadrina photoblogger and artist.
Track listing:
1. All here (intro) (Anna chipovskaya)
2.DNA strands (Bi-2, Monetochka)
3.Exercise in balance (Anton Sevidov, MANIZHA)
4.People on the escalators (Bi-2, Leonid Agutin, MANIZHA)
5.Dasha, pls (Brazzaville, Brainstorm)
6.Hunting for grasshoppers (Bi-2, Diana)
7.No order (Bi-2, Ace MarCano, MidnightFaces, ChadChanning)
8.Prayers of the dead (Bi-2, Gleb Kolyadin)
9.Serpent (Bi-2, Zventa Sventana)
10.Mulitimeter (remix by Private Agenda)
11.52 th Monday (remix by Mount Kismet)
Listen to: https://kurtki.band