Intelligent jazz! Radio JAZZ 89.1 FM supported music festival Jazz Skolkovo Science 2019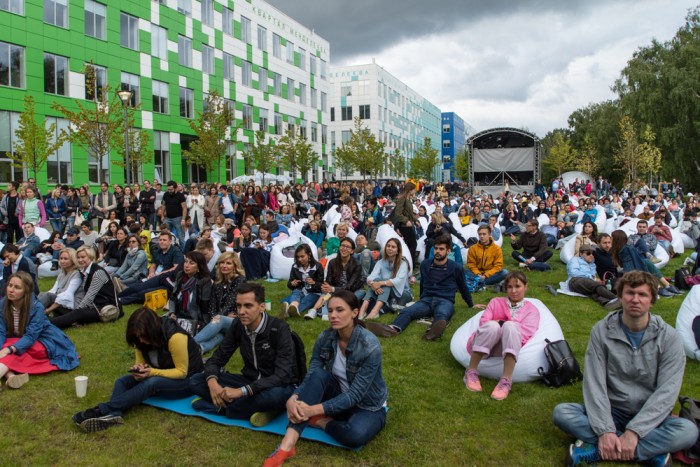 Photo source:
the press service of the Radio JAZZ 89.1 FM
On 24 August , with the support of Radio JAZZ 89.1 FM in the Innovation center "SKOLKOVO" under the open sky for the fourth time to host music science festival Skolkovo Jazz Science 2019. Note that this year the festival will be held at a new venue - Central Park "SKOLKOVO", harmoniously combining infrastructure concept for science city.
The undisputed headliner of the "open-air" will act as the Moscow jazz orchestra under control of Igor Butman, who will present an exclusive program dedicated to the 20th anniversary of the band together with the virtuosic pianist and vocalist with Oleg Akkuratova.
Well, that's not all! To visit modern "temple of science" will come the well-known American soul and pop singer China Moses. The daughter of jazz diva Dee Dee Bridgewater, she is endowed with musical talent, recognized by the world community. The first single "this Time" singer has recorded in 16 years in 1996, and her album "Crazy Blues" in 2013 entered the top 100 best albums of the year, according to Times magazine.
The Russian "jazz Olympus" tonight will be Sasha Magerova Band is one of the most promising young jazz team in Moscow. She will perform songs, harmoniously uniting jazz and soul.
Another surprise will be the performance of musicians Brevis Brass Band. This team will introduce guests of the festival with a rousing brass music, which is traditionally performed only on brass instruments and percussion.
Non-musical program on Jazz Skolkovo Science 2019 will be educational workshops for children and adults. Guests will learn the basics of aerodynamics, robotics, Neurotechnology. As well as learn how to do photography with a microscope, play musical instruments, try yourself in painting. There is a rich program of scientific lectures, discussion on stage. The festival will accommodate play areas for children, full room adventure from the "World quests", zones with exciting table games and three-dimensional puzzles, the vinyl market in which their capabilities will show only Russian plant for the production of vinyl records "Ultra production", which as well as the Radio JAZZ 89.1 FM is part of the "Multimedia holding" life-style market and, of course, a food court with the best Moscow strictum.
Details on the website www.radiojazzfm.ru and social networks stations.