7Раса released the album "Swing" on a collector's double vinyl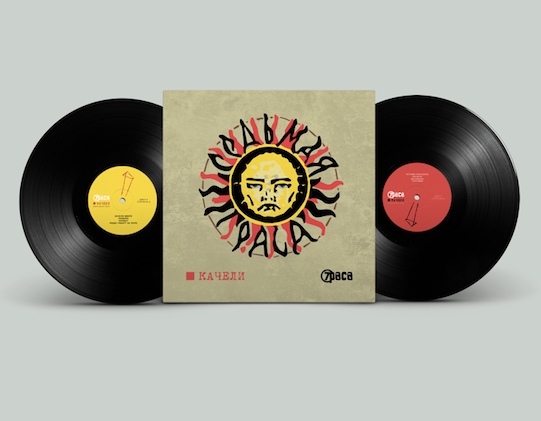 Photo source:
Press service
In honor of the 15th anniversary of the album "Swing" group 7Раса with the support of Ultra Production releases re-released on a collector's double vinyl.
Frowns the face of the sun from the cover of the album "Swing" group 7Раса - a symbol of the dawn of alternative rock in Russia. Appeared in the end of 2004, the album adopted the leadership of young post-grangerou in the rapidly growing Metropolitan scene.
Still the basis of the concert program 7Расы make it "Swing". Without such recognized favorites like "You or me", "E. A.", "Leave us again", "Rise", "Fuel", "Soldier", "Enemy and culture", not to mention the eponymous "Thriller", which gave the album its name, it can not do almost no performance 7Расы.
"Swing" is the second album, "Seventh race", released in the winter of 2005. The initial plan was to release two album — two parts — "Swing down" and "Swing up", the first is the movement of down swing, it tracks very "heavy" according to their perception, and the second part, being lighter in mood, and this movement swings up. This idea has partially been implemented in remastering version of the album on vinyl.
The second disc opens previously unreleased song "Swing up".
And a highlight for music fans there will be two tracks released in a more complete, copyright versions. In addition,inside the envelope is real, the virtual and hidden bonuses.
Circulation of this edition will be only 200 copies and will be distributed at the group's concerts 7Раса on the anniversary of the album:
5 September - Moscow, GlavClub,
November 2 – St. Petersburg Opera concert club
November 8 - Nizhny Novgorod, Rock and Road