Harvest records! "Vinyl October" in full swing on ROCK FM 92.5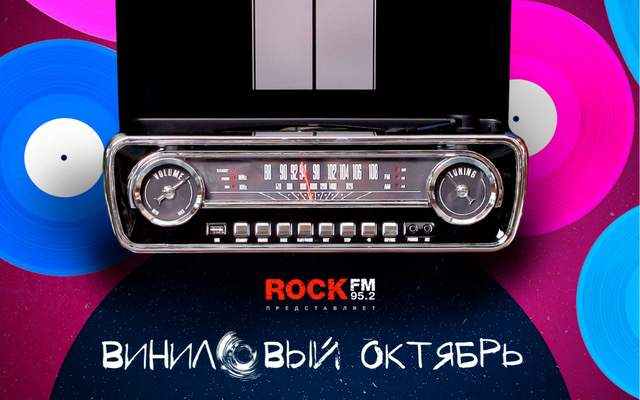 Photo source:
Press service
Autumn is in full swing, and with it gained momentum and the project "Vinyl October" on ROCK FM 92.5. Listen to and collect vinyl, and can only plan to buy the first album and was looking for a player?
Daily in the morning show "Drive Time" in conjunction with the store vinyl Maximum Vinyl ROCK FM 92.5 plays the main albums in rock history. In the prize list records Deep Purple, Black Sabbath, AC/DC, Guns N' Roses, Queen, Iron Maiden and Muse, Foo Fighters and others.
In the morning at exactly 8:15 Monday through Thursday until October 30 , the radio gives to all lovers of rock music the opportunity to complete their legendary collection of vinyl records. And at the end of the month the audience has a chance to win super prizes - a vinyl player ION the Mustang and stylish CROSLEY, made in a special Hiking retro version! Great bonus not to stop (or start) listening to music on the media as they were in the era of real rock-n-roll.
Dive into the world of collecting retroblasting for the most discerning audiophiles, the origins and causes of a Renaissance of vinyl production and news from the world of vinyl fans - don't miss it "Vinyl October"!
Follow the news Radio ROCK FM 95,2 on the website rockfm.rutake part in our promotions and sweepstakes.