Label Ivan Dorn, Invasion and Tallinn Music Week will choose the best young musicians in the country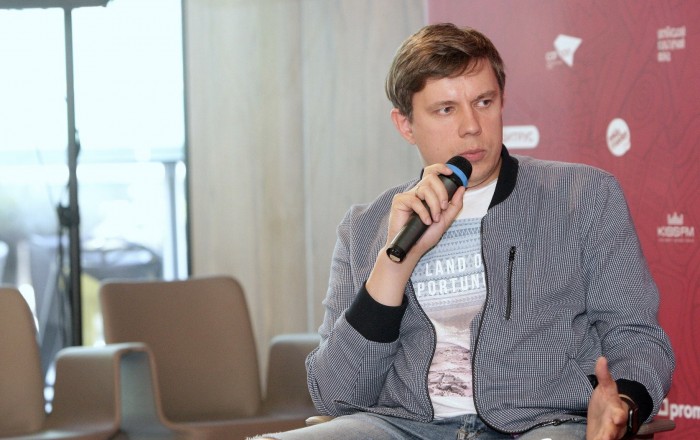 Photo source:
Press service
In the framework of the project Ural Music Support young musicians will be given grants for their projects.
Ural Music Support– creative accelerator, where participants will be able to get real support for their projects. Applicants will be able to become musicians at the age from 18 to 35 years residing in Russia who need funds for the implementation of your creative project (shooting of a video clip, record a music album, a concert, participation in the educational program or music festival, etc.). The project includes educational and competition part.
In addition to the previously announced experts, in the expert Sovetskaya the festival will include:
Maxim Maslin – production Manager, monitor engineer Brainstorm, Production Manager POLYGON. Concertagency, Concert Agency Melnitsa.
Grigory Fatyanov - Director of the "House of Culture "Workshop", founded by Ivan Dorn and objectivismonline publishing house, a creative hub, management artistone events management.
Pavel Klinov– Director General of the POLYGON. Concertagency, Polygon Records In A Polygon.fm. Executive Director of "Mill". Booker concert stage Hi-Hat (SPb), concert Director gr. "The Northern Fleet"
Katya Pavlova – Founder of SMM Agency in the music industry K. Pavlova, the organizer of the club for the participants of the muses. industry SoldoutMafia, concert Director of the group Date.
Musical groups apply for participation from 14 October to 25 November 2019.
The final part of the competition will be hosted by the Yeltsin Center on 11 and 12 January 2020 under New/Openshowcasefestival: each participant who successfully passed the training and will be able to present your project in front of an expert jury.
The winners will be the 6 teams that will receive monetary grants to implement their ideas or are invited to the biggest music festivals in the world as members and will have the opportunity to enter into a contract with music label. In addition to protecting ideas and designs musicians will have the opportunity to show their creativity to the General public and the expert community.
Previously it was presented as experts: Alexander Gamayunov (RoofFest), IngridKohtla (TallinnMusicWeek), Vadim Petin (Invasion), Anton Rastovich (JAMClub. Jazz club Andrei Makarevich), Sergey Mudrik (Evening Urgant), Tatiana Panteleeva (DoingGreatAgency).
In addition to participation in review and selection of contestants by the festival experts will give lectures and master classes.
Details on the website of the project: newopen.su