Organizers Ural Music Support has prepared a course of lectures for musicians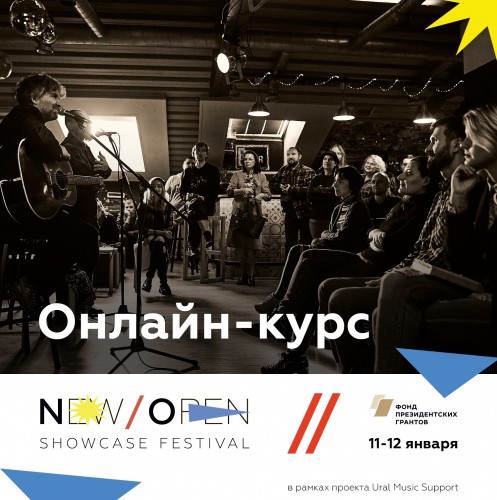 Photo source:
Press service
November 25 is the deadline for applications to participate in the creative accelerator Ural Music Support,of all the received applications experts will select the top 50.
The participants in the accelerator will undergo a training course, fill out an application for a grant publicly to protect ideas and to familiarize the experts with their creativity. To the contestants successfully cope with these challenges, the organizers have prepared an educational course of 10 online lectures. The speakers will be professionals in the field of fundraising, music business, promotion in social networks, creative design and event management. Catherine Chubenko, and fundraiser festival Ura lMusic Night, will tell you how to properly and accurately complete the application for the grant. Katerina Pavlova, the founder of the promotion Agency SOLDOUT clarify issues of project promotion in social networks. Thomas Vasic (Austria) will give a lecture on the concept of the musical project, and Tanya Panteleyev, soonafterwards DoingGreat Agency, will talk about PR and public presentations of ideas.
The final part of the competition will be hosted by the Yeltsin Center on 11 and 12 January 2020 under New/Openshowcasefestival: each participant who successfully passed the training and will be able to present your project in front of an expert jury.
The winners will be the 6 teams that will receive monetary grants to implement their ideas or are invited to the biggest music festivals in the world as members and will have the opportunity to enter into a contract with music label. In addition to protecting ideas and designs musicians will have the opportunity to show their creativity to the General public and the expert community.
Details on the website of the project: newopen.su