"INVASION" gives good! The festival helps children in Tver region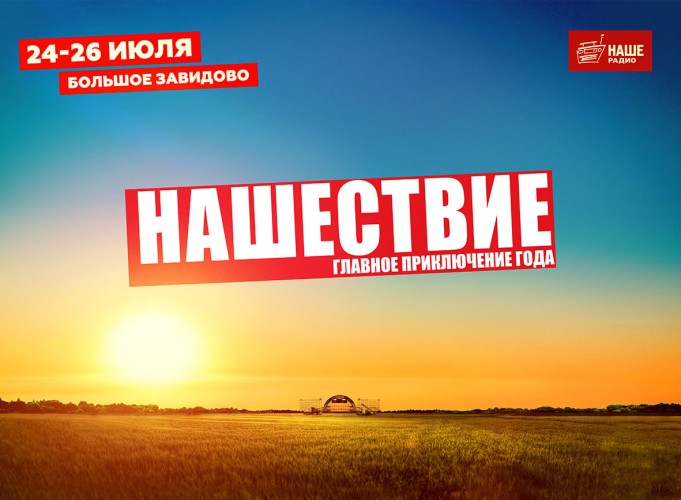 Photo source:
Press service
Russia's largest "open-air" "INVASION" seeks to give a good music and pays great attention to good beginnings. To be successful and happy, you need to learn how to make others happy. That is why the oldest music festival strives to share the joy with those who care particularly important: the organizers of the festival help the children of the Tver region.
The organizing Committee of the "INVASION" provided the secondary school of the village Vakhonino Konakovo area all required for success. Purchased more than 120 items of necessary equipment school classrooms for the study of exact Sciences and Humanities. Prior to this, the organizers of the festival purchased the computers, helping a rural school in the renovation of the Assembly hall.
Recently the organizers of "INVASION" together with partners helped the pupils of the Regional social rehabilitation center for minors in Tver to collect dozens of "Portfolios with gifts", which included well-chosen sets of stationery, toys, sweets and other school supplies.
But that's not all! "The INVASION" gave a professional washing equipment of Konakovskaya special orphanage for children with organic lesions of the Central nervous system with mental disorders http://ksdr.org/. For several months OUR nevezuchaya people raised funds on a crowdfunding platform Planeta.ru. This charity event was launched during the "INVASION" and continued for several months. The funds raised from the sale of lots of the photo exhibition "INVASION" - "20 years together" has been purchased and children need specialized equipment. Your photos for good events have provided well-known photographers of the "INVASION" of different years: Ivan Kobyakov, Igor Vereshchagin, Sergey Rogozin, Yuliya Komarova, and E. rudnicki.
Recall that in 2020 the adventure of the year will take place on 24, 25 and 26 July in the Big Zavidovo in the Tver region. "INVASION", which itself is one of the most anticipated large-scale musical events, the next will be filled with an atmosphere of carnival fun. The organizers will add colour to the annual festival, calling upon the creativity and imagination of loyal fans and new guests. Tickets at exclusive prices valid until December 1, can only be purchased on the official festival website nashestvie.ru