Variety theatre named after Arkady Raikin comply with security measures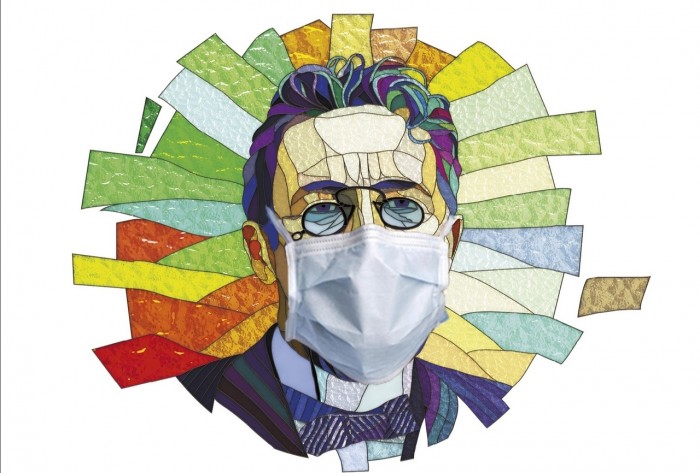 Photo source:
the press service of the theater
In connection with the announcement of the who pandemic coronavirus and the Resolution of the Government of St. Petersburg № 121 "About measures on counteraction to distribution in Saint-Petersburg novel coronavirus infection (COVID-19)" of March 13, 2020, the Variety Theatre.Raikin tells his audience: Your health and well-being is one of our main tasks. Therefore, the management of the theatre is closely monitoring the situation and assesses the risks. In the Variety Theater can not pass events over 1000 people. In our hall, 522 places. And every night they are all filled. It is not only very pleasant but also extremely responsible. Our viewers speak and write about that in a tense, nervous time, the theatre performances is an important psychological relief, and our motto is "do Not dramatize" - great advice for people with negatively-over-the-top emotionality.
What we do for Your safety? Increased frequency of cleaning and airing. Now our technicians every two hours to clean all areas of the theater with an increased use of disinfectants, and, without attention, our cleaners do not leave any one armrest spectator chairs, no door handle. Also, every two hours, and in the audience, and the audience in the foyer, and the buffet is airing on full - power turns on the air conditioning and open Windows to the quiet inner courtyard. Any visitor who came to the theater, can additionally process hands antiseptikum - dispenser installed in the closet.
An internal audit showed that none of the company and the technical services are not left in the last two months, and in the creative calendar of theatre there were no tours. Dear audience, theatre is committed to ensuring that our General plan has not changed. We continue to play shows and to conduct tours. The theater is preparing for the upcoming premiere, and those creative meetings and production meetings that may be carried out remotely, out for online. The theatre makes everything possible to continue normal operation. But we all have to live in a new reality. Further development of the situation with coronavirus can make adjustments to our activities. Variety theatre apologizes in advance for any inconvenience that may occur and asks you when you plan our meeting to check out the official website of the theatre or his social network. There we will publish all relevant information. Thank you for staying with us!
This week in the Variety Theatre. Arkady Raikin, Yuri Nikolaevich in the musical autobiography "Freckled girl" on March 18; temperament famous Mexican artist Frida Kahlo in the eponymous play "Frida" March 19; the premiere of "Reconfiguration. In search of your wave," March 20; Andrey Noskov in the Comedy "Hello, I your aunt!" March 21 and Sunday family musical Maxim Leonidov "Mom-cat" on March 22 at 12.00 and 17.00.