Yuri muzichenko will be the first guest Instagram air of "Nashe radio"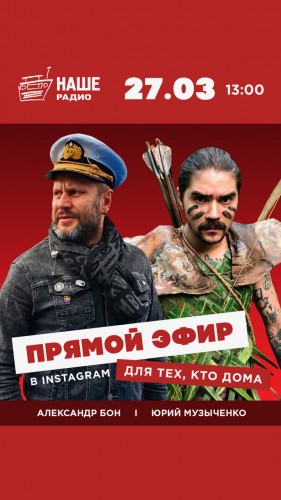 Photo source:
Press service
Let us for a moment imagine that all of us again "17," and the parents kept at home hanging out with friends! Since March 27 after school in honor of the holidays, full of national consciousness, "NASHE Radio" launches live broadcasts in Instagram "For those who at home."
But the icing on the cake this Friday will be an online meeting with Our first guest, the cheerful and relaxed musician, frontman of the band The Hatters Yury Muzychenko.
So watch out for Instagram the air of "Nashe Radio", we're alone at home its not throw! Will be cool, I'll see you at Our online apartment party.