Music quarantine Pavel Valuevym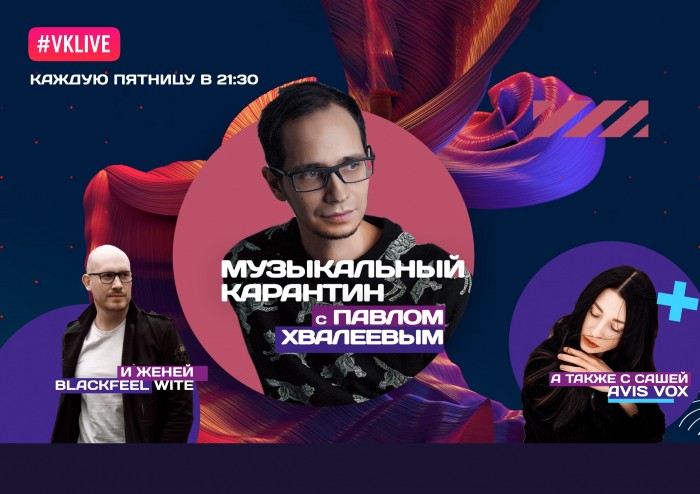 Photo source:
community artist Vkontakte https://vk.com/pavelkhvaleev
"Musical Quarantine" - a new "home" music show Paul Haleeva (winner of the Red Bull Music Kitchen, as well as a former member of the project Moonbeam).
The show runs live every Friday at 21:30 with the participation of musicians from around the world.
The show consists of live performances of Paul Haleiwa, Avis Vox and Blackfeel Wite in your home Studio, review new clips, onlineинтервью with musicians from different countries and an exclusive Premier unreleased releases.
Live broadcasts are supported by Facebook and have a large audience reach with a high rate of activity (each edition brings together more than 700 reviews).
----
Help
PAUL KHVALEEV Pavel Khvaleev - Russian electronic musician and film Director. As part of the project MOONBEAM were in the TOP 100 best DJs in the world by the prestigious British music magazine DJ Mag. After the closure of the project, Paul continues to make music and record two solo albums, the singles that fall in the charts of several countries. The song "Videos", recorded with British Duo RINNGS kept for more than 24 weeks in first place in the iTunes chart in Belgium. In the middle of 2019 copyright premiere feature film "Involution" Paul Valeeva took place at the largest digital platform Amazon Prime. In 2019, the Paul became the winner of the Red Bull Music Kitchen.