"August Burns Red" and "Silverstein'Shane Told's" joined forces for a cover of NOFX classics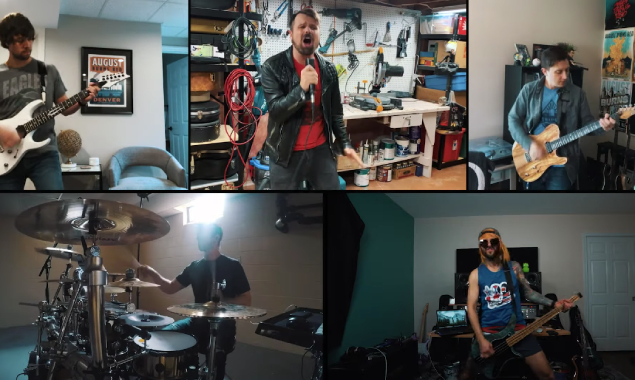 Photo source:
https://www.facebook.com/augustburnsred/
August Burns Red have posted a cover of NOFX's classic track "Linoleum" in which the singer was made by none other than Shane Told of Silverstein.
The group originally wrote the song back in 2009.
Let guitarist JB Brubaker will explain:
"The ABR cover of "Linoleum" NOFX 7 points" we did in 2009. We regularly played it on tour. Last summer, while touring with Silverstein, we played it regularly with Shane Told, who was involved in the vocals.
"Although we're all stuck at home in isolation, we thought it would be interesting to collect the quarantine version of "Linoleum" with the participation of Shane. We each recorded their own parts at home, and our sound engineer Chris Pollock brought the audio together. Then we had our tour photographer ray Duker, who together edited the entire video.
"It was a fun project for us and we hope that you will enjoy."