LOUNA released a new video "these walls"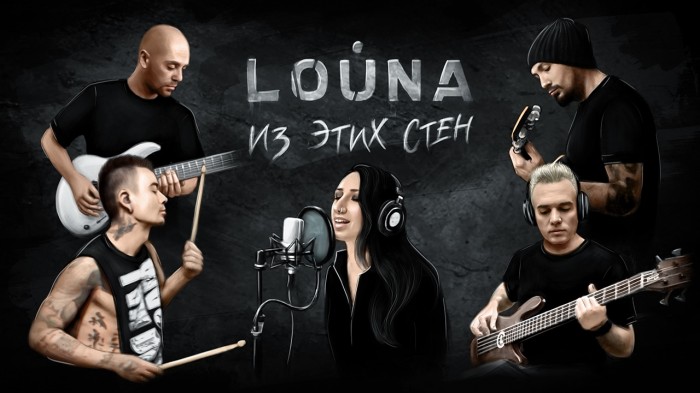 Photo source:
https://vk.com/lounaband
LOUNA released a new video "these walls"
A message from the band:
"Friends, we are glad to present you our new song "these walls" and its video, which was mounted from our home recordings and concert footage by our friends from Minsk.
This song is significant and unique destiny. Music and text on it was created in the summer of 2018 at the same time with the songs "S. N. U. F. F." and "Tunnel", and behind them she had to see the light as a separate single in the summer of 2019. But first, a tour in support of the album "Pole", and then changes in the composition of the group and the subsequent anniversary tour postponed its release indefinitely. In the process of creating material for a new album this winter, we remembered a forgotten song and booked her in several professional recording studios in Moscow at the beginning of April 2020. However, the global epidemic of coronavirus suddenly dashed all of our plans, cancel them, and nearly two dozen shows during our anniversary tour. The Studio was closed, all went to their homes, but we decided not to sit idly by and try to record my parts for this song alone at home.
This first experience of home recording in the history LOUNA was not only a risky experiment, but with a check for professionalism and experience. And, fortunately, we were successful. The St. Petersburg sound engineer Andrei Kravchenko, with whom we collaborated for the first time, applied his skills and made a great mix of songs, which we now proudly bring to your attention.
When we passed his home-movie footage of the recording of this song for mounting the clip to the guys from KROK FILMS, it is not explained to them, what is the song "these walls". Obviously, in light of recent events in the world of words and images, our songs get to people a new meaning, than that which was laid down in the text 2 years ago. In a bright, crowded emotions concert and festival footage, revealing the memories and feelings they put in the video in contrast to the cramped and stuffy plans of concrete boxes, can be traced to the same idea of the song that is single for any of its interpretations. That's the hope. The hope that always dies last.
So let this hope will never die. We hope that soon our evil shall depart, the door of the prison opens and we all run away from these walls towards the sun light, heat and each other "in that wonderful summer day"..."