"We wanted to shoot a video, but the film turned out": Bi-2 presented the God of the Damned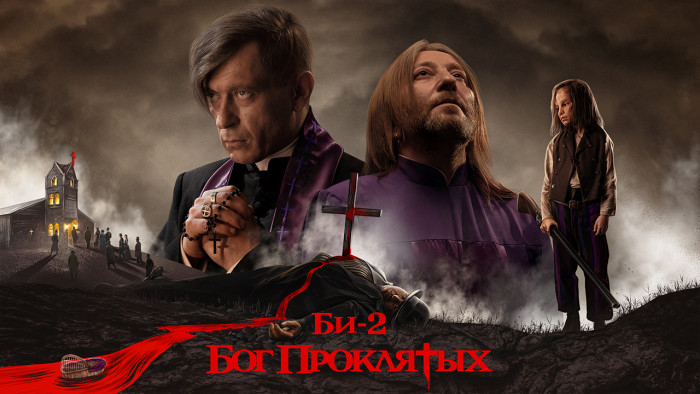 Photo source:
пресс-служба артиста
25 ноября состоялась премьера сингла и клипа «Бог проклятых»! На официальной странице группы в YouTube был презентован клип, автором которого выступил сценарист, продюсер и режиссер-постановщик Владимир Беседин. По своей композиции 3-минутное музыкальное видео скорее представляет собой полноценный фильм с символичным сюжетом в духе готических романов, а также мощной кульминационной сценой.
«Такое чувство, что это саундтрек к фильму, но так получилось, что это фильм к нашей песне. Он выглядит, как саундтрек для какого-то большого кино, потому что я для себя в шутку это называл «если бы Тарантино снимал «Отверженных», то они выглядели бы так», - поделился Шура Би-2.