"Peninsula Freedom" announced the date of the 21st "Taman"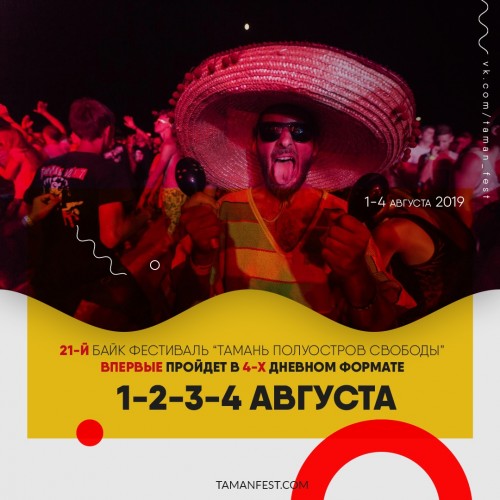 Photo source:
The press service of the festival
For the first time in the history of the festival "Taman – Peninsula of Freedom" will be a 4-day and will be held from 1 to 4 August.
To date, the bike festival is one of the few Russian events, where you can combine leisure, sport, tourism and music with the subculture of bikers. Moreover, the "Taman" can rightly be called the safest festival in Russia, the organizer of the festival bike club BLACKSMITHS MC ensures the safety of all guests "Peninsula of Freedom".