YOUTH FOUNTAIN RELEASE NEW VIDEO "ACHE"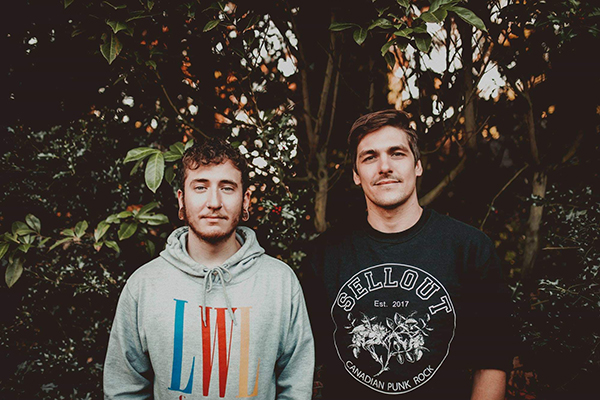 Photo source:
The press service of the organizer
Youth Fountain has shared a brand new music video in anticipation of their debut full-length album, "Letters To Our Former Selves". Fans can watch "Ache" now here.
"Letters To Our Former Selves" is set to be released this Friday, March 8th, 2019 via Pure Noise Records and can be pre-ordered now here.
"Our track 'Ache' being the most barebones, stripped-down song on the album acts as an interlude/half way point on the record", guitarist Tyler Zanon explains. "We decided to go out with an old DV camcorder and film some mundane, significant spots where we're from - seemed to just vibe well with the overall tone of the single".
He continues: "The topics we wrote about on 'Ache' tend to sum up what the whole record is about - the ongoing struggle with mental illness for most of my adolescent life, finding a sense of relief through writing music and lyrics about those inner issues and attempting to bury those parts of who I've been".
Youth Fountain is a two-piece Emo / Pop Punk band based in Vancouver B.C. Canada,­ featuring members Cody Muraro (Vocals) and Tyler Zanon (Guitar/Vocals). The band has been around since early 2013, starting out as a solo act/musical outlet created by founding member Zanon. After a few years of having potential song ideas and demos tracked, he recruited Muraro to guest on the debut song "Grinding Teeth". The chemistry worked out in a positive manor, so the two decided to undergo the project together moving forward.
Since the official release of the two track EP "Grinding Teeth" back in May 2017, both members have continued writing, recording and producing new music in anticipation of the release of their full-length debut album,­ alongside playing a handful of shows across western Canada. The band released their self-titled Pure Noise Records debut EP in July 2018 and hit the road the following fall, touring the full US and cross Canada in support of the record.
"Letters To Our Former Selves", the first full-length from Youth Fountain, will be released on March 8th via Pure Noise Records and is now available for pre-order here.