Of the "Nerves", "Goodtimes", CASPCOM, "Gromyko" and Murakami - participants of the "INVASION-2019"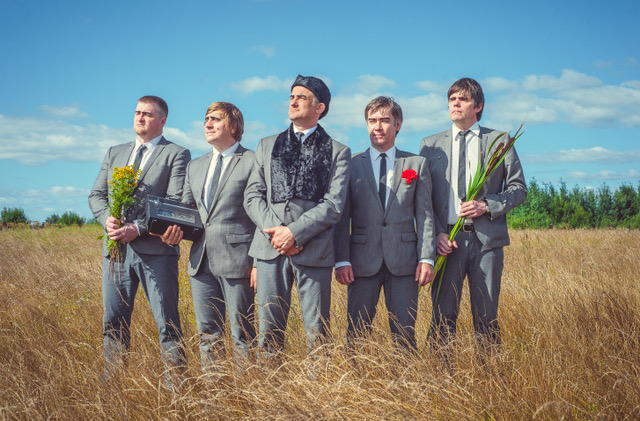 Photo source:
Press service
This week the participants of the most anticipated of the festival "INVASION-2019", which will take place in the Big Zavidovo from 19 to 21 July, joined the "five" hottest rock bands of the new scene "ULTRA".
The adventure of the year going:
One of the greatest rock heroes "tenths" group "Nerves"
The most fun punk-collective "Goodtimes"
Fashionable and crazy gang "Kasutama"
The famous quintet "Andrei Gromyko"
Bright rock band "Murakami"
"Good afternoon or evening! Anyway, because this year Asuscom prepared with a furious, mind-blowing, ultra-super-Hyper-set of love songs. So come "sweat" in the name of love with us" - appealed to fans of "Kasutama".
"Group "Murakami" goes to "Invasion". It is for us really, because after a long break we finally join the Main event of the summer. So, we prepare your playlist given the fact that we go out this spring a new album. Of course, the rock and the wave will cover us all, including "Invasion" too. There will be new songs. The video for the song "it happened" you can already watch on the Internet. Then there will be more interesting. As for our fans, we will be happy to meet with them and summer. Ahead of the 15th anniversary of the group "Murakami" - this is the age of OGO-go-go. In the autumn expect new surprises!", - said the musicians.
To "INVASION-2019" are: DDT, Mumiy Troll, Alisa, Bi-2, Bravo, Akvarium, Vyacheslav Butusov, Night Snipers, Diana Arbenina, Garik Sukachev, Gleb Samoilov & The MATRIXX with a Symphony orchestra, Dolphin, Narimono Theophanes, Anacondaz, F. P. G, The HATTERS, the Operation of the Clay, a picnic, Plan Lomonosova, Surganova and orchestra, boredom, and many others.
Announcements of new members, the fresh tracks of the most notable representatives of alternative music wave, details about the stage of "ULTRA" catch on radio "ULTRA" (radioultra.ru). ULTRA - alternative radio!
Tickets are available on the official website nashestvie.ru.
All details about the festival "NASHESTVIE" 2019 - on the website nashestvie.ruin the air of Our Radio and social networks of the radio station.