Anatoly Bely in the "Lifts"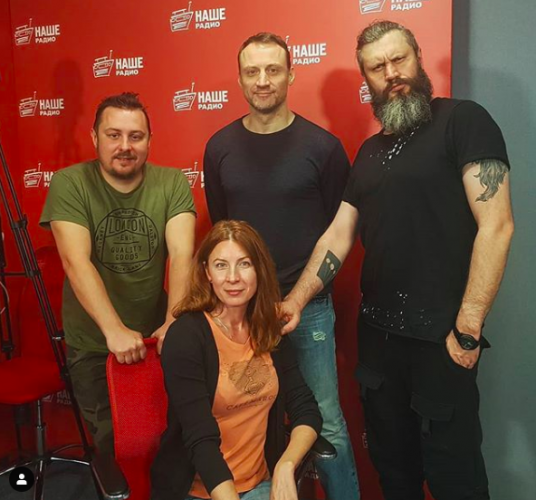 Photo source:
Press service
On the day of worker of culture of Russia visiting Our Radio was visited by the honored artist of Russia Anatoly Bely. Now the actor during rehearsals of the play "Running" by Director Sergey Zhenovach has made a break in the movie business. Premiere of this production which will be staged at the Moscow art theatre. Anton Chekhov, will be held on may 15, the birthday of M. A. Bulgakov.
Anatoly Bely said that to 220-to the anniversary of the birth of the great Russian poet Alexander Pushkin decided to make a short movie together with Director Ivan by Oganesova: "I Have a long overdue project to make a movie about "a friend of Pushkin" - a film based on his poems about the freedom of the individual. We came up with a scenario where all the action takes place at the boarding school. It will be a modern history of protest of young guys who are obsessed with the element of freedom".
"Lifts" found that funds for the short film Anatoly Bely collects through a crowdfunding platform Planeta.ru for those looking to collect 1 million 200 roubles. "This is the first time we came to crowdfunding. Our curator was advised to split the sum into two stages. Now to start shooting collect 600 thousand. We decided that the film must be shot on the people's money," said the actor.
According to Anatoly Bely, those who help the funds receive substantial bonuses from the mention of the name in the credits, to a variety of t-shirts, posters with autographs and even unique of the lot - a book of Pushkin's poems with a commemorative inscription a direct descendant of Alexander. The plans of the crew to shoot a series of films about cinepazide on poems by Russian rock musicians.
Follow the news on Our Radio http://www.nashe.ru/