In the Duma offered to fine for minors at concerts "18+"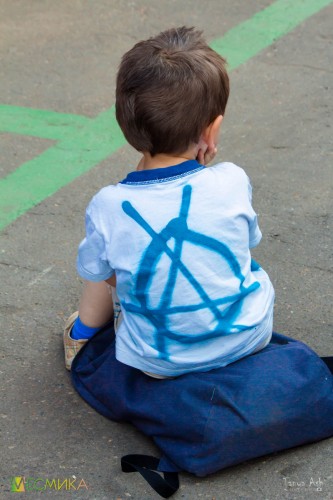 Photo source:
Tanya Ash//Mesmika
Deputy Anatoly Vyborny and Youth Parliament at the state Duma proposed to oblige the organizers of the concerts of the category "18+" to be fined 50-100 thousand rubles for violation of this requirement. According to the MP, the problem is related to the absence of direct obligations of the organiser of the concert to provide non-admission to the event for individuals at younger ages, says the past in the country of canceled shows, rappers. The decision Anatoly Vyborny sees "the obligation of the organizers to limit access of minors to events of the category "18+" and liability for admittance of persons under the age of 18".
- In the first stage could be limited sufficiently loyal to the fines in order to earn himself a legal mechanism. It is from 50 to 100 thousand rubles for legal entities, - quotes the words of the Deputy TASS.
Election recalled published in December 2016, the disposal of the Cabinet of the Russian Federation on the development of a draft law establishing the responsibility of theatres and cinemas for the admission of minors to events of the category "18+".
In my opinion, is that it is necessary to strengthen not only film and theatre productions, but also concerts, he said.
In this regard, he intends to request the Ministry of culture of the Russian Federation information about at what stage is the work on an appropriate document.
- Depending on that will line up the logic of action: either the question will be worked through on the basis of the Ministry of culture, or at the state Duma will create a working group with the participation of all stakeholders: the relevant committees, representatives of the authorities, organizers, experts, - said the Election, not excluding that he himself could play the role of the author of the bill. - If we set clear rules and it will be clear who is responsible for what, then there will be problems between the organizer and the contractor, and on spurious grounds nobody will cancel the gig.