SHARE ADVENTURE: NASHE Radio launches share photo stories "the INVASION"!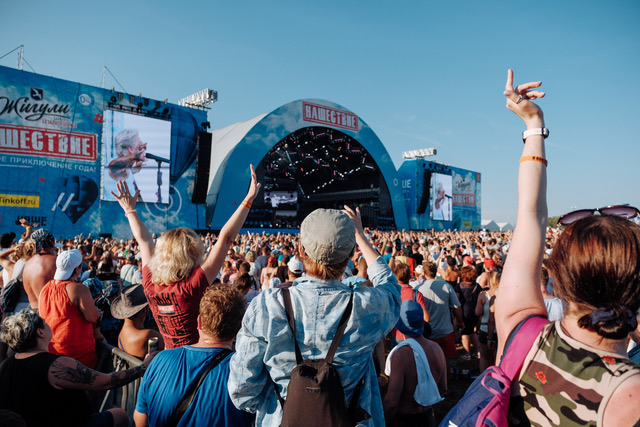 Photo source:
Press service
19, 20 and 21 July in the Big Zavidovo the Tver region will host the country's largest music festival "INVASION-2019" to mark the 20th anniversary of which will come hundreds of thousands of people from dozens of cities around the world.
The first "INVASION" took place in December 1999 in the capital of DK Gorbunova.
In 2000, the festival was to be the summer in the open area in the suburban Ramenskoye. In 2004, "the adventure of the year" has changed its location and moved to the village of Emmaus in Tver region. Cape Inland on the Oka became the new geolocation point of the festival in 2006.
In 2008, "NASHESTVIE" back to Emmaus. And finally, the last move of the festival took place in 2009, received a residence permit in the Big Zavidovo.
OUR Radio invites all the listeners to tell me what adventures have occurred over the 20 years of "INVASION". The most expressive photos of a festival "INVASION" will get a chance to take a worthy place in the photo story of the festival and will be presented in ramcapacity "INVASION-2019".
Terms and conditions:
Find photo, which depicted a festival of adventure, well, inexpressible emotions from them.
To post a picture in the social network Vkontakte festival in the comments to the posts about the "INVASION" of a particular year.
The campaign will run from 24 April to 1 June.
Your story be known to all the festival guests! Good luck!
Tickets are available on the official website nashestvie.ru.
All details about the festival "NASHESTVIE" 2019 - on the website nashestvie.ruin the air of Our Radio and social networks of the radio station.