Kali May 24 in Ufa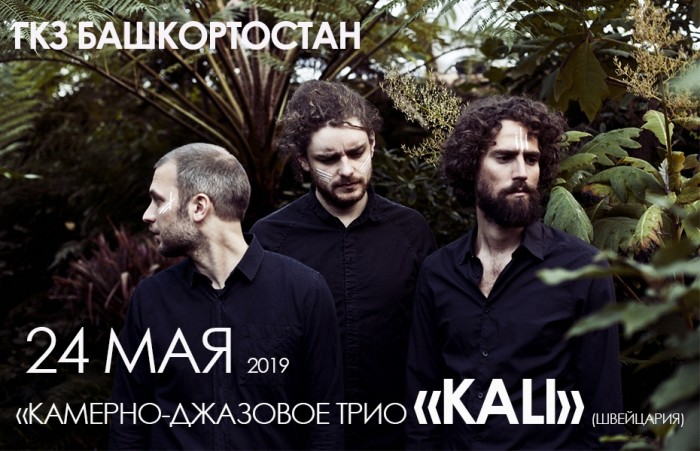 Venue:
GKZ "Bashkortostan", st. Lenin, 50, Ufa, Resp. Bashkortostan
A visa is required:
For citizens of Russia is not required
May 24, at the Small hall of the state reserves Committee "Bashkortostan" will perform with the Swiss musicians "Chamber-jazz trio "Kali". Challenging modern music can still be saying something that will make even tired of the critics cheer up and give something new.
The trio collected in 2015, two musicians from Lucerne, pianist Rafael Loera and guitarist URS müller, a representative of Zurich, drummer Nicholas Stoker.
The style of Kali is clearly the author, an original mix of neo-classical music, alternative ROCK and free improvisation. Curious and somewhat ironic that the word itself has a very ambiguous meaning in different languages: if in Indonesia it is "bad luck", "misfortune", and even "sin" on some Indian dialects of kali is "river". One of the hallmarks of Kali — is a regular alternation of dynamic accents, seamless transitions from thoughtful total improvisation on the verge of audibility to a sharp, sometimes even pressing one listener rock aggression.