Paradise Lost Cosmonaut 9th Feb 2020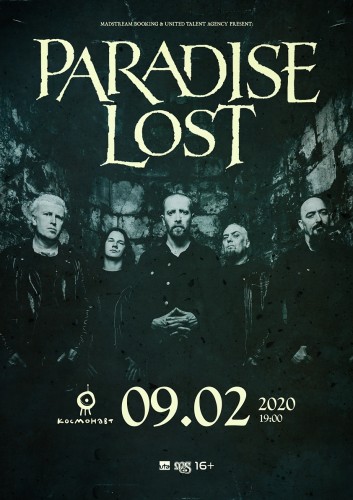 Madstream Booking presents: legends of metal and one of the most iconic groups in the European metal scene will return to St. Petersburg in the winter 2020го!
PARADISE LOST (UK)
Sure, the team needs no further introduction. Almost all true metal heads if you have genuine love for the quintet from Halifax, you certainly have a few releases in his collection. After all, names such imperishable creations as "Icon", "Draconian Times", "One Second" and breakthrough "Gothic", which gave the name to the whole style, inscribed in Golden letters in the history of modern music. The soulful vocals of nick Holmes, personal and deep lyrics, beautiful melodies, tightly entrenched in the minds of fans, back in the 90s when the music scene is felt an incredible lift when we were all young, and when each word with jammed cassettes seemed like a breath of fresh air. A sweet sense of nostalgia and sad hits about eternal concert in your city!