The darkest night of the year with DJ DERO! March 8 in St. Petersburg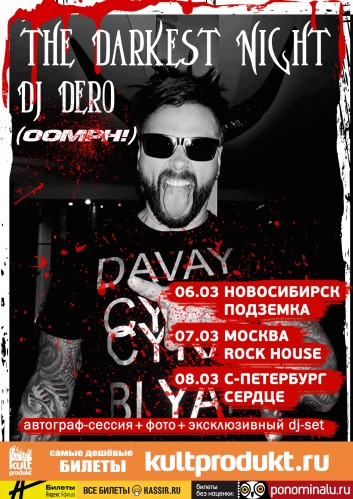 In the March holidays will be the darkest night of the year with lead singer of the band OOMPH! - DJ DERO!!!
The event will take place:
6 March - Novosibirsk - Subway
- March 7 - Moscow - Rock House
- March 8 - St. Petersburg, Russia - Heart
All spectators will be expected:
- Exclusive DJ set by DJ DERO (OOMPH!)
- Autograph session, photos
Good light, sound bar, sea of positive, friendly atmosphere!
Waiting for all to sing, dance and have fun with your favorite music in good company!