Black Obelisk on March 13 in St. Petersburg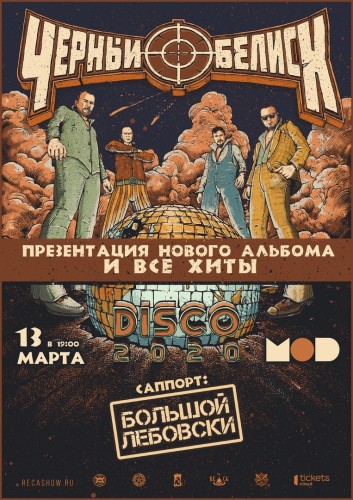 Have not had time to subside echoes of the Jubilee LP "X" and the Black Obelisk is his new album called DISCO 2020! In the fashionable era of social protest on one side and wanton fun with another group releases one of its most serious and profound albums. Album reflection album, reflection – in which everyone will find close topic close to myself reasoning that is woven with a new for "the Obelisk" music. Turn! In the world of tinsel You found me!
A concert presentation of the album will take place at club MOD! You waiting for a crushing energy live performances of "Black Obelisk", the premiere of new songs and the top hits of the iconic teams in the actual reading!