Kalinov Most March 29 in St. Petersburg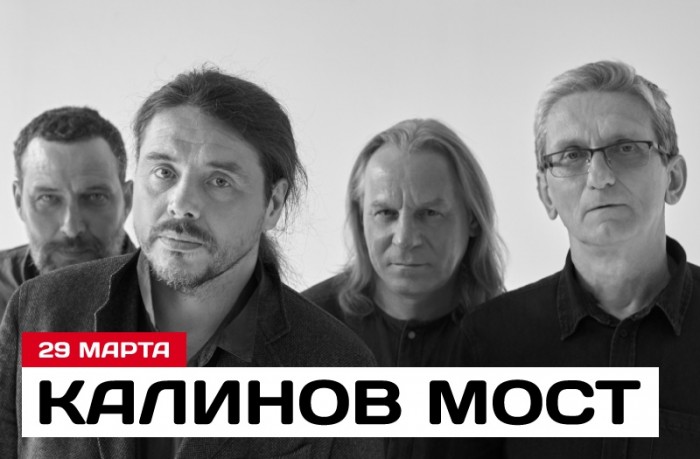 On 29 March at the club "Cosmonaut" by the legendary group "Kalinov most".
"Dear friends, we present to your attention an exclusive concert of group "Kalinov the Bridge". Jubilee program 30 and 3 years! A concert for those who are in darkness and the bustle of the outside world is trying to throw the shackles of obsession and find themselves in the midst of deceit and lies to find true friends and companions." (C) "Kalinov most"