The group "ROCK PRIVET" will perform April 17 in Saint-Petersburg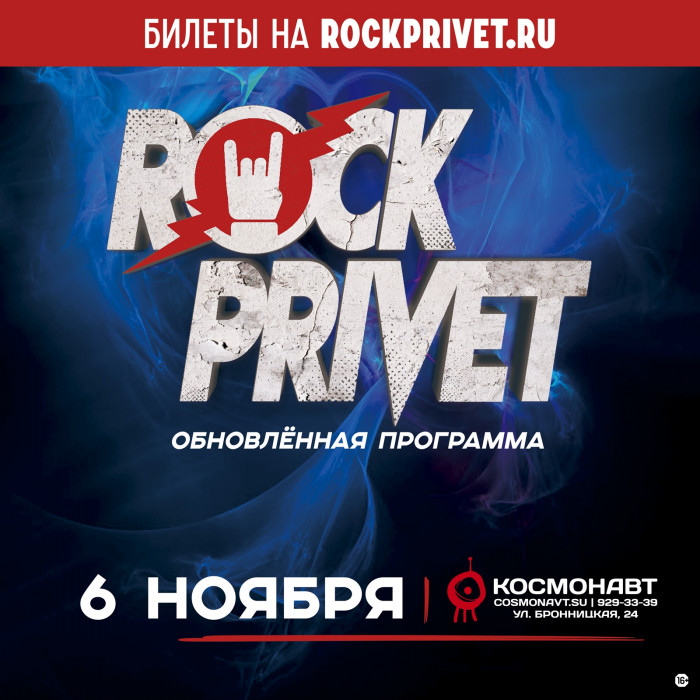 Venue:
The Kosmonavt club, St. Petersburg, Bronnitskaya str., 24
For several years, the video project Naila Shariyazdanov – Rock Privet retains its status as the most popular cover group of Russian-speaking YouTube. To his credit, is more than fifty creative reworkings of famous pop hits in recognizable rock arrangements, hundreds of thousands of spectators and millions of views.
Original presentation, excellent sense of humour and absolute professionalism covers Rock Privet won the love of numerous fans and well-deserved recognition of the artists whose songs get a completely unexpected embodiment in the work of the team.