MEGADETH April 3, 2020 online broadcast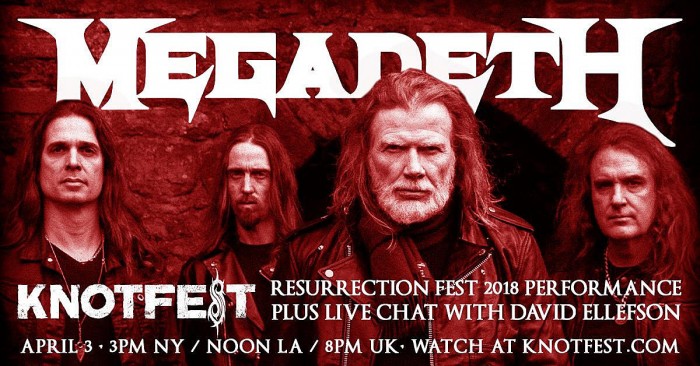 The Knotfest website will broadcast a live performance of Megadeth today (3 April) at 15:00 Eastern time, which will be joining Dave Mustaine and live chat with David Ellefson during the broadcast.
Live performances from Megadeth in 2018 at the festival of the Resurrection in Spain. During the broadcast also will be available for the purchase of two exclusive futbolka, and part of the proceeds will be donated to the relief Fund Covid-19. The product can be found here, and every purchase comes with a free face mask Megadeth.
This broadcast is the second part of the weekly live performances Knotfest, which will take place every Friday. So stay tuned in the coming weeks.
Ellefson also will offer free video lessons for students to help during the crisis.