April 30 "the adventures of electronics" will give an online concert with elements of augmented reality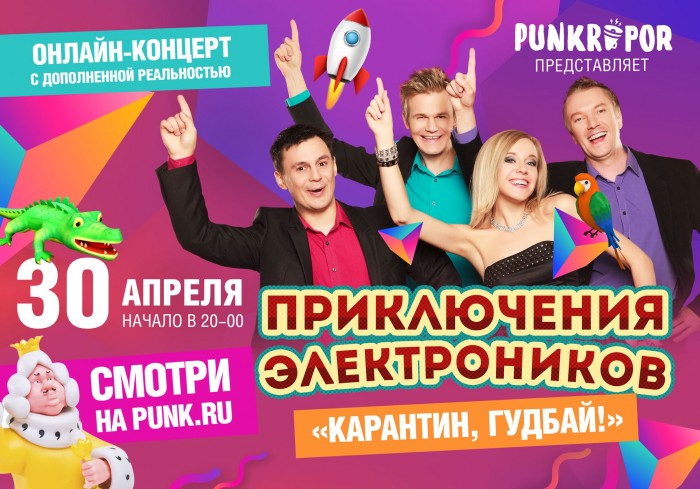 We don't know when does withdrawal on 30 April or will be extended, but we continue to believe the best. That is why, "the adventures of electronics", the most famous cover band of Russia, decided on this day to say goodbye to an access regime and the prolonged weekend online concert called "Quarantine, goodbye!". The concert starts at 20:00 and lasts 2 hours.
This year winter has dragged on in the courtyard of April, and the streets have not filled with blithely walking citizens. All because of a terrible coronavirus and quarantine until the beginning of may. So the concert of "electronics" will be considered simultaneously and winter wires, and the first step before a full breath of true freedom!
The musicians are preparing many surprises for their fans, but the main thing will be revived in the format of the characters AR well-known songs from our Soviet past.
The concert will take place on the new portal PunkRupor located on a long-familiar address www.punk.ru.
To connect with AR content viewers will need to download and install the app on your phone and use it at the signal musicians. In the second movie and cartoon characters come to life on stage with the musicians and conduct the quarantine slaughter dance and loud singing!