GONE.Fludd will hold a concert and share a home wibom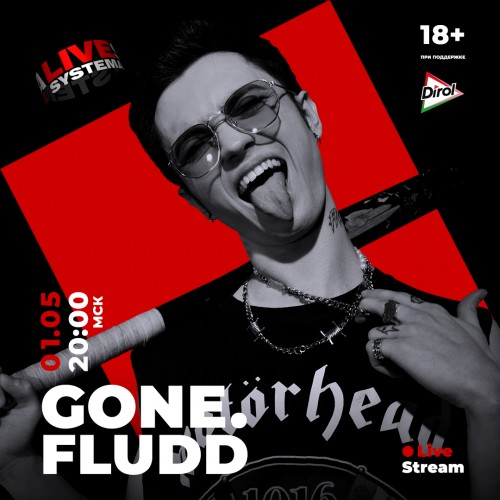 Venue:
https://livesystema.ru/
GONE.Fludd will hold the loudest concert and share homemade wibom on the interactive platform LIVE SYSTEMA with the support of the troublemakers of creative enterprises Go Glam Gang! – CAKEBOY, IROH and Flipper Floyd.
May 1, fans GONE.Fludd live will be able to hear in live performance proven hits and latest single together with CAKEBOY – "3:55" which will be included in the new album "Voodoo Child". The previous album of the artist "Single psychic attack", was released in the fall of 2019 and received platinum status.
The stream will be supported by Dirol, and will be available free of charge in all project social networks – Vkontakte, Facebook, Instagram, Twitch, TikTok, Youtube and Classmates. Fans Go Glam Gang! can already leave questions for the musicians on the project pages in social networks, the best musicians will answer during the broadcast. Beginning at 20:00 Moscow time.